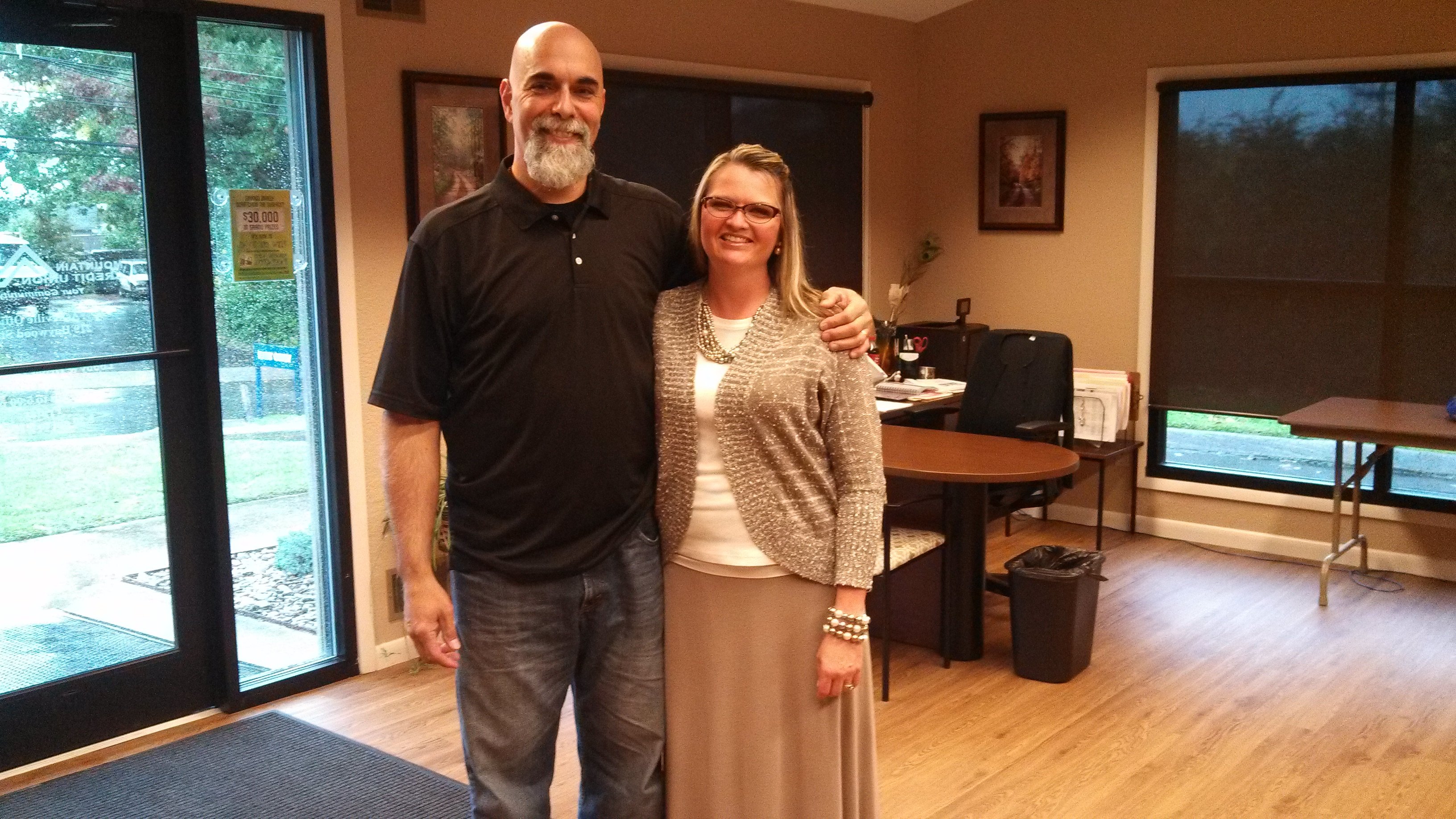 Mountain Credit Union participates in national "cash mob" effort
ASHEVILLE, NC (October 15, 2014) — Despite periods of torrential rains and howling winds throughout the day on Tuesday October 14th, Mountain Credit Union staff and its members enjoyed CU Lunch Local, a nationwide cash mob founded in 2012 by the Michigan Business Connection aimed at showing support for local businesses.
Staff members at each of Mountain Credit Union's seven branches were asked to choose a local business for lunch based on that restaurant's commitment to the community and relationship with the Credit Union. Members were also encouraged to get involved via social media. The restaurants that were chosen included: Baabals Ice Cream and Family Grill in Fletcher, Bogart's in Waynesville, The Twisted Laurel in downtown Asheville, Rejavanation Café  in Enka / Candler, Gazebo Creekside Café in Franklin and Kobe Express in Cherokee.
"The Seventh Cooperative Principle is Concern for Community, and CU Lunch Local is a perfect showcase for our shared cooperative values," shared Jeff Hardin, director of cooperative initiatives for the Carolinas Credit Union League. "With International Credit Union Week happening in October, CU Lunch Local gives credit union members, employees and volunteers the chance to combine forces and show their community spirit in a very visible way."
Mountain Credit Union has coordinated Cash Mob events in the past and used this event as a way to continue their efforts to support small businesses in the communities that they serve. Previous Cash Mob events have been held in Asheville, Fletcher and Franklin. A Cash Mob is an organized event that encourages a group of people to patronize a local business to make purchases on a certain day or during a certain time period. The idea is to support the business itself and also to promote general community awareness.
Mountain Credit Union has seven branch offices located throughout Western North Carolina and serves anyone who lives, works, worships or attends school in Buncombe, Cherokee, Clay, Graham, Haywood, Henderson, Jackson, Macon, Madison and Swain Counties of North Carolina. For more information, please visit www.mountaincu.org.
---