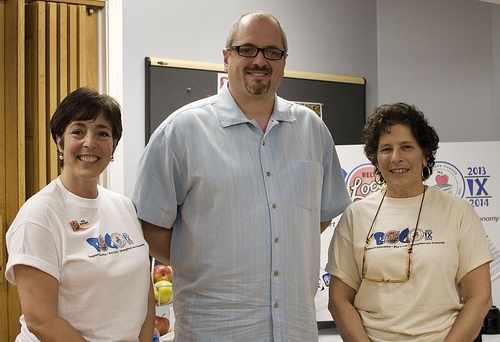 Mountain Credit Union Sponsors Henderson County Schools Fundraiser
FLETCHER, NC (August 6, 2013) — Mountain Credit Union has signed on to be a title investor for this year's annual fundraising drive benefitting Henderson County Public Schools. The Henderson County Education Foundation has again partnered with local businesses as well as parents and educators in their "BOGO" fundraising program. This is the ninth year for the fundraiser and the first that Mountain Credit Union has been involved. Cards tied to "buy one get one free" offers from local merchants will be sold by students for $10 each during the upcoming school year. The goal is to raise $100,000.00.
"As demonstrated by our continuous effort regarding Youth Financial Education, we think this is another opportunity for continued support of our local community, its economic growth and the education of its children," said Patty Idol, President / CEO of Mountain Credit Union.
The sponsorship will partner Mountain Credit Union with several other community businesses and organizations such as RelyLocal Hendersonville and Park Ridge Health.
"I personally appreciate the effort of everyone involved because I have an eight year old daughter that attends school in Henderson County and another who will start kindergarten next year," said Chris Angel, Business Development Director of Mountain Credit Union. "I enjoy participating in all of our community outreach efforts but because of its support of our schools and our local businesses at the same time, this program is truly near and dear to our hearts"
For more than two decades, the Henderson County Education Foundation has continued to maintain and add new programs and exciting events aimed at improving the educational experience for Henderson County students and citizens.  HCEF manages various funds and annual programs meant to enhance education in the Henderson County community.  This past year, HCEF contributed more than $140,000 in scholarships.
Mountain Credit Union has seven branch offices located throughout Western North Carolina and serves anyone who lives, works, worships or attends school in Buncombe, Cherokee, Clay, Graham, Haywood, Henderson, Jackson, Macon, Madison and Swain Counties of North Carolina. For more information, please visit www.mountaincu.org
---