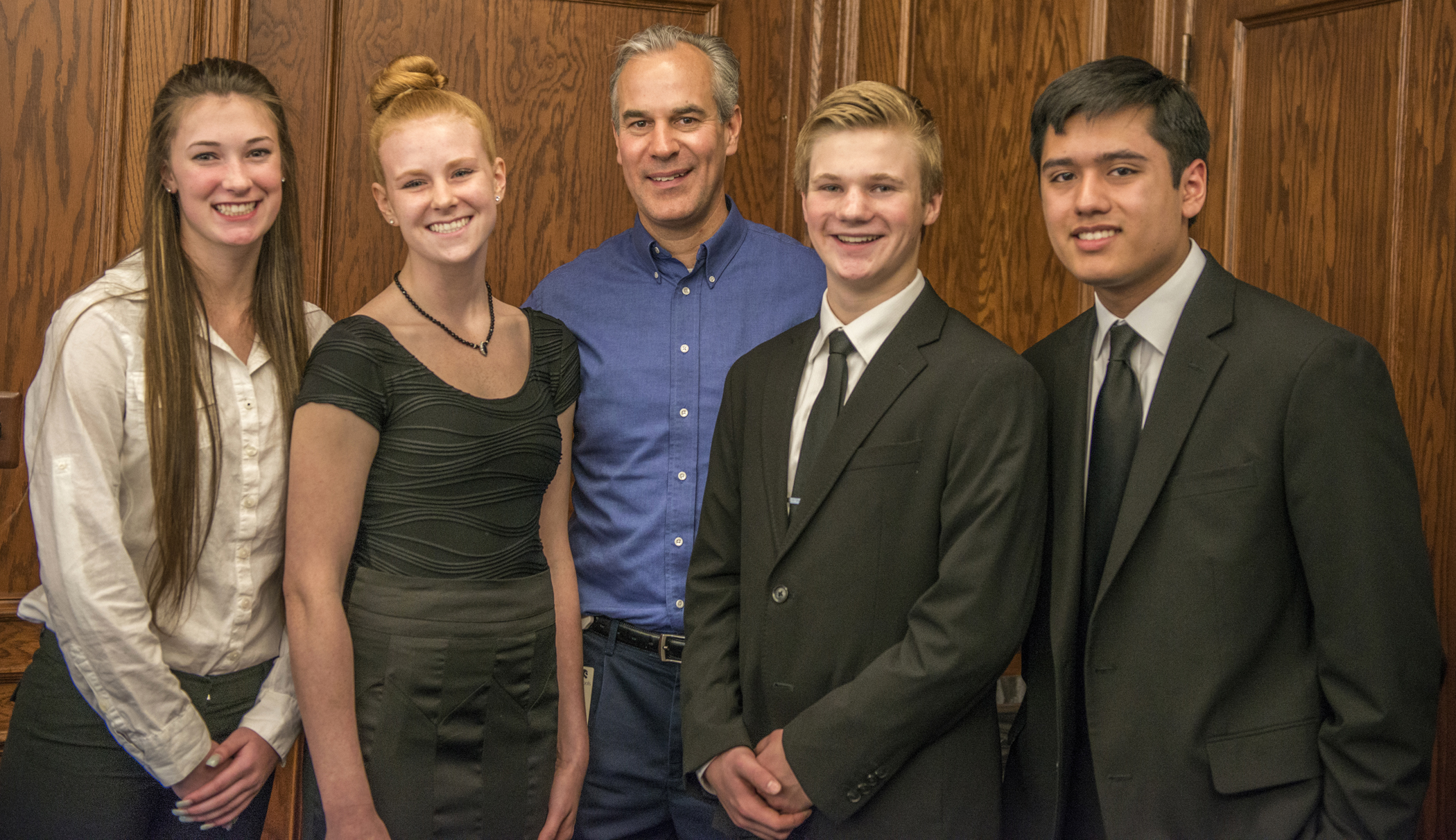 MSGCU announces winners of high school marketing contest
CLINTON TOWNSHIP, MI (May 14, 2015) —  Michigan Schools and Government Credit Union (MSGCU) has announced the winners of its 2015 High School Marketing Contest. This year, Metro Detroit high school students studying marketing competed as ad agencies by "pitching" a complete marketing campaign for a VISA card targeted at teens. The winners are:
1st Place: Oakland Schools Technical Campus Northwest
Team: Instacard (led by Mr. Tom Neal)
Tagline: "Get it. Use it. Love it. In an Instant."
Students: Aaron Larvick, Michelle Mathews, Holly Rachel, Jeremy Wharton
2nd Place: Fitzgerald High School
Team: Explore Card  (led by Mr. Ken Krause)
Tagline: "Explore, Expand, and Achieve Your Passion with Us!"
Students: My Tran, Destiny Harshaw
3rd Place: Sterling Heights High School
Team: Velocity Card (led by Mr. Anthony Wright)
Tagline: "Putting teens on the FAST track to building strong credit."
Students: William George DeMerle, Nick Holsey, Theresa Polgar
"The High School Marketing Contest provides students with the opportunity to take what they have learned in the classroom and apply it to a real world situation, while they are still in high school," said Jeanette Driver, MSGCU Community Relations Manager. "That is invaluable to the students and their instructors. Each year, I am more impressed with the level of creativity and maturity exhibited by students as young as sophomores. This is truly one of my favorite initiatives of MSGCU and I am proud to be a part of it."
The participating marketing teams presented their campaigns in MSGCU's boardroom, where a panel of judges scored their campaigns in a variety of categories. MSGCU awarded the top three teams with gift cards and award certificates.
About Michigan Schools and Government Credit Union 
Recently named Outstanding Credit Union of the Year (2015), MSGCU has been providing quality financial services to the community for more than 60 years.  Founded by a small group of educators, MSGCU offers a full range of loan, savings and checking, credit card, mortgage and insurance products for consumers and businesses.  MSGCU currently has 11 offices in Macomb and Oakland Counties, more than 100,000 members, $1.5 billion in assets, and a 97% member satisfaction rating for the past ten years. MSGCU has also earned five stars, as reported by BauerFInancial, for more than 20 years.
Attachment: 1st place team from Oakland Schools Technical Campus Northwest (left to right): Michelle Mathews, Holly Rachel, Mr. Tom Neal, Aaron Larvick, Jeremy Wharton
---