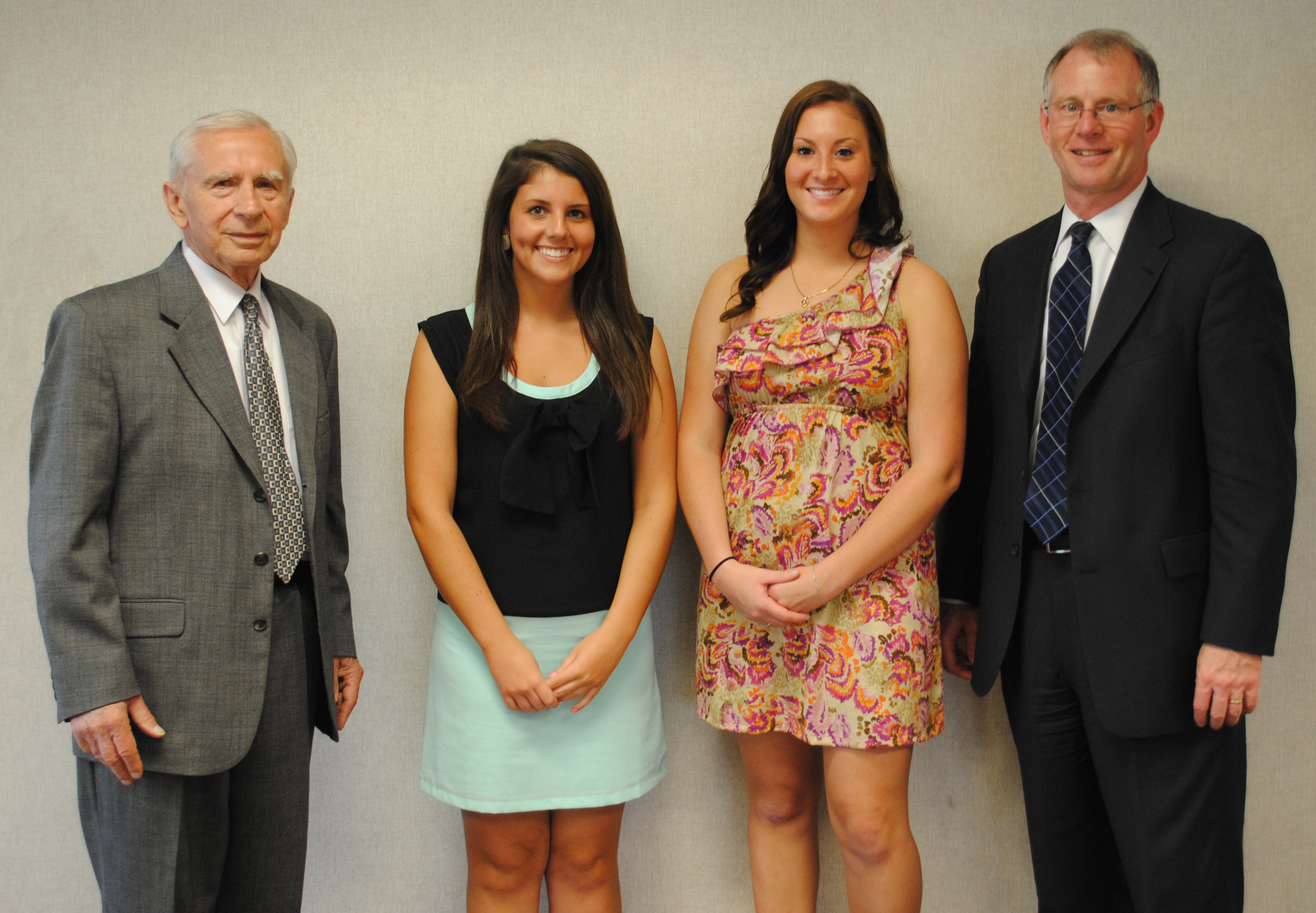 MSGCU Awards Larry Swantek Scholarships to Education Students
CLINTON TOWNSHIP, MI (May 10, 2013) Michigan Schools and Government Credit Union (MSGCU) recently awarded its Larry Swantek Scholarship to five students at a reception on May 9. This one-time $1,000 scholarship is bestowed to members who are studying to enter the field of education.
"As an educational Credit Union, we understand that teachers impact the future," said MSGCU President and CEO Peter Gates. "The five winners that were chosen demonstrate a passion for teaching and mentoring and it is our honor to award these future educators with the Larry Swantek Scholarship."
The recipients of the Larry Swantek Scholarship are as follows:
Sara Dove, Clinton Township, Chippewa Valley High School
Colleen Johnston, Macomb, Central Michigan University
Sasha McGarity, Mt. Clemens, Oakland University
Benjamin McNally, Almont, Michigan State University
Megan Moews, Chesterfield, L'Anse Creuse North
The scholarship is named for Larry Swantek, a recently retired MSGCU Board Member who was a teacher for 25 years. He embraced his role as an educator and taught lessons that impacted thousands of students both in and out of the classroom.
The Larry Swantek Scholarship is one of four scholarship programs offered by MSGCU and each year, the Credit Union awards more than $50,000 in scholarships to both high school students and adults. For more information on MSGCU's scholarship programs, call 586.263.8800 or 1.866.MSGCU4U or visit msgcu.org.
MSGCU's Main branch is located at 40400 Garfield Road, just south of 18 Mile Road, in Clinton Township. For more information about membership eligibility, call 586.263.8800 or 1.866.MSGCU4U. Visit msgcu.org for more details about the products and services offered at Michigan Schools and Government Credit Union.
About Michigan Schools and Government Credit Union
For nearly 60 years, Michigan Schools and Government Credit Union has been providing quality financial services to its members. Founded by a handful of teachers, MSGCU now has more than 70,000 members, $1.23 billion in assets and more than 240 employees. The Credit Union has consistently received Bauer Financial's highest rating, five stars, and obtained a member satisfaction rating of 97% in 2012. With eleven offices located throughout Macomb and Oakland Counties, MSGCU offers a full range of personal- and business-related financial services. For more information, visit www.msgcu.org, or call 586.263.8800 or 1.866.MSGCU4U.
---