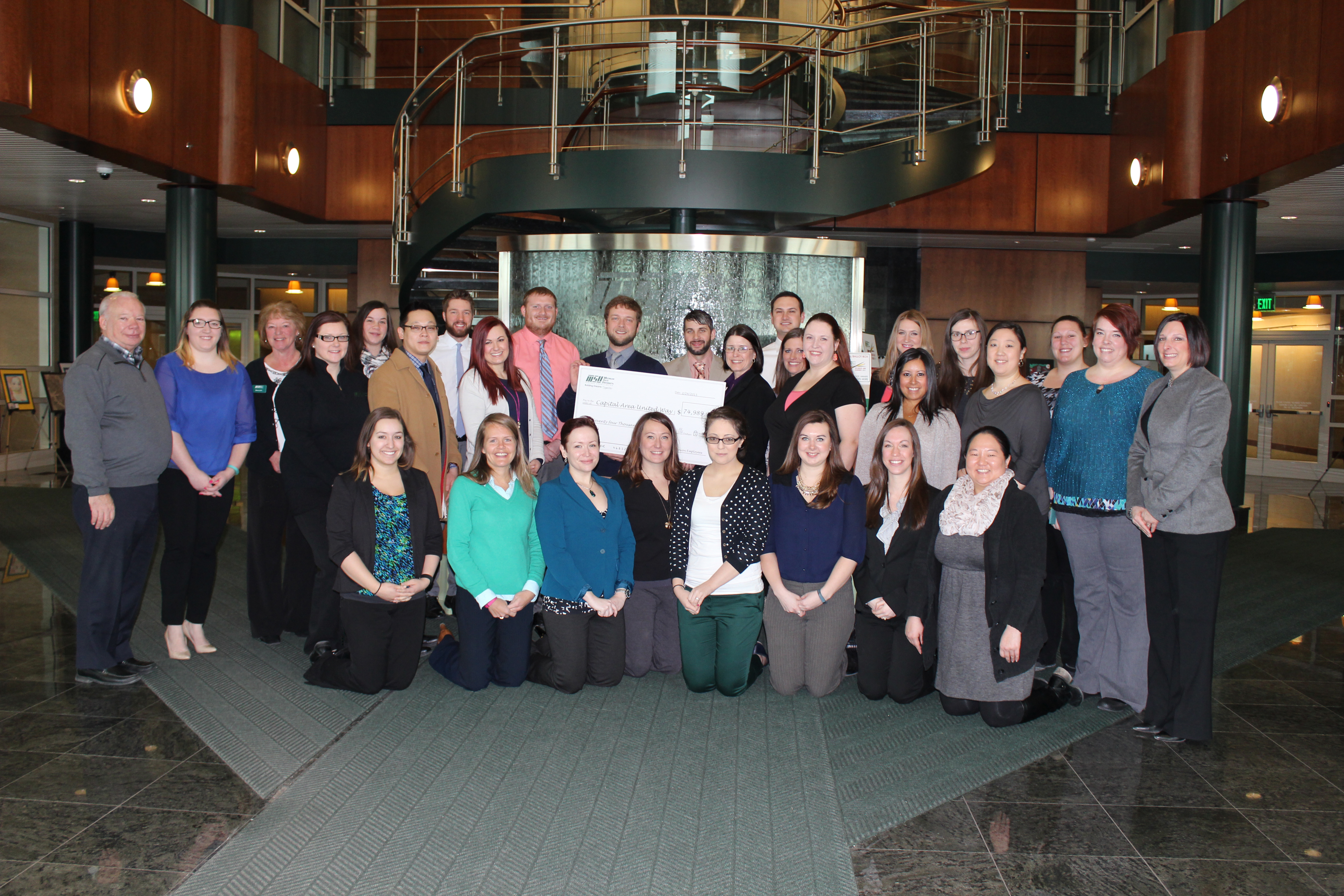 MSUFCU Employees raise nearly $75,000 for Capital Area United Way
EAST LANSING, MI (March 10, 2015) — MSU Federal Credit Union is pleased to announce after a six-month fundraising initiative in 2014, Credit Union employees raised $74,989 for the Capital Area United Way (CAUW). The funding will go toward helping people in need receive vital, basic services, increase participation in quality early childhood learning, increase academic success through student engagement and learning, and increase the number of low-income families and individuals moving toward financial stability.
In additional to internal fundraising efforts, employees also contributed to CAUW by volunteering for the organizations they support, including: Mid-Michigan Cat Rescue (MMCR), Eaton County Adult Handicap Program, and The Michigan Youth Opportunities Initiative (MYOI).
"As an organization, it never ceases to amaze me how much of an impact we can have on the community," said Patrick McPharlin, MSUFCU's President and Chief Executive Officer (CEO). "Not only were our employees dedicated to supporting the United Way over the past six months, but they remain dedicated to the community every day, year-round."
The purpose of the Capital Area United Way is to provide local employers, employees, and other donors a cost-effective system to address community health and human service needs through charitable gifts of time, money, and goods.
MSU Federal Credit Union, the world's largest university-based credit union, offers a full range of personal — and business-related financial services to Michigan State University and Oakland University faculty, staff, students, alumni association members, and their families worldwide in addition to a variety of select employee groups. Founded in 1937 by a few MSU professors and employees, MSUFCU now has 14 branches, over 196,000 members, more than $2.8 billion in assets, and over 640 employees. MSUFCU was named 2014 Credit Union of the Year by the National Association of Federal Credit Unions (NAFCU) and as the #1 employer on the Detroit Free Press 2014 Top Workplaces list.
---