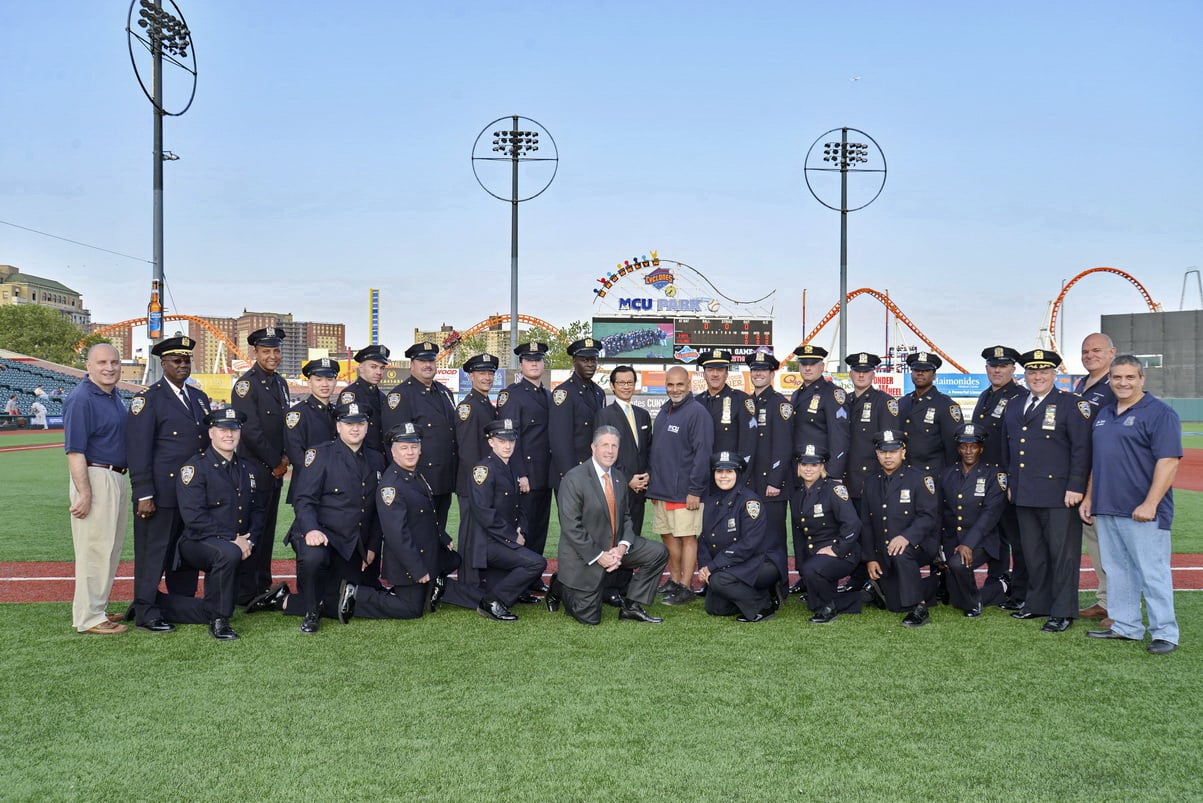 Municipal Credit Union celebrates New York City Police Department
NEW YORK CITY (August 4, 2014) —  MCU President/CEO Kam Wong (back row, left center) and members of MCU's Board of Directors and Supervisory Committee pose on the field at MCU Park with  Patrolmen's Benevolent Association President Pat Lynch (front row; center kneeling) and members of the New York City Police Department (NYPD). The pre-game ceremony was part of NYPD Night at the Brooklyn Cyclones game. MCU sponsored NYPD night to celebrate the New York Police Department and its affiliated organizations.
Municipal Credit Union (MCU) is the oldest credit union in New York State and one of the oldest and largest in the Country. Established in 1916 and headquartered in New York City, today MCU has assets of over $2 billion and offers a full range of financial services to its over 350,000 members. With branches in New York City, Westchester and Long Island, its members also have access to the credit union's large and growing ATM network. Eligibility to open accounts at MCU is available to New York City and Yonkers municipal employees; state and federal employees who work in the five boroughs; health care professionals who work in New York State; members of select industry groups; employees of private colleges in New York City and private and public colleges in Nassau, Suffolk, and Westchester; certain family members, and qualifying retirees. MCU is an equal opportunity lender, and deposits are federally insured to at least $250,000 by the National Credit Union Administration (NCUA), a U.S. government agency. For more information about Municipal Credit Union, visit www.nymcu.org.
---