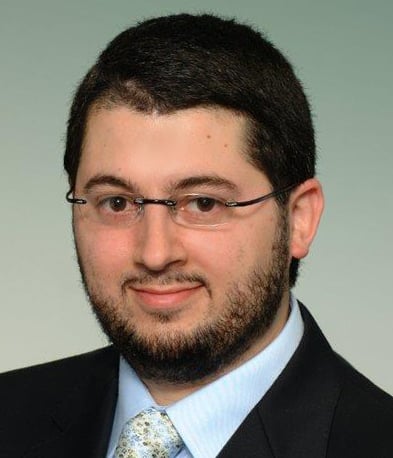 Nadlan Valuation expanding in Mid-Atlantic and Southeast, adding appraisers
AMC also reduces payment time period for appraisers from 45 days to 30 days even in states that do not require 30-day payment
BROOKLYN, NY (January 7, 2015) — Nadlan Valuation, a leading appraisal management company (AMC), is aggressively expanding into new areas of the country. The company is hiring account executives and appraisers to further its expansion plans, according to Sam Heskel, president of Nadlan.
Nadlan Valuation is growing its presence in the mid-Atlantic and the Southeast, according to Heskel. The company has added new appraisers to its staff in those states, and is looking to hire more.
Nadlan works with certified and insured appraisers to deliver accurate and timely appraisals to mortgage lenders. Its growth has been fueled by an emphasis on outstanding customer service and the company's in-depth process for ensuring accurate appraisal reports. "With so many regulatory pressures, lenders really appreciate our thorough appraisal review process," Heskel said. "Quality control has become critical, so it's one of the things that has fueled our growth."
Nadlan employs a three-step process in order to provide the most accurate appraisal reports to lenders. Each appraiser in Nadlan's network is vetted thoroughly and is up to date on all state and federal licensing and certification requirements. Every appraisal report is then sent through Nadlan's state-of-the-art software to ensure the appraisal report is compliant with all national and regional regulations. Lastly, Nadlan's qualified appraisal experts review the final reports for accuracy before sending to the lender.
"With our Triple Check Process, underwriters can rest assured they are receiving an accurate appraisal report," Heskel said. "It's what sets Nadlan apart from other AMCs."
At the beginning of 2015, Nadlan reduced the time period in which it pays appraisers from 45 days to 30 days, even in the states that don't require 30-day payment, he added. Getting paid by AMCs in a timely manner can be a challenge for appraisers. In some cases, appraisers wait months to receive payment, or are not paid at all.  Some states have adopted prompt payment provisions in their appraisal regulations requiring that AMCs pay appraisers within 30 or 60 days after completion of an appraisal. "Prompt payment is clearly very important to appraisers," said Heskel. "By reducing our payment period to 30 days in all states, we hope to attract top-notch appraisers and lenders with high standards."
About Nadlan Valuation
Nadlan Valuation is a leading national appraisal management company (AMC) for small to mid-size banks and credit unions. Based in Brooklyn, New York, the company was founded in 2010. Nadlan utilizes a network of expert, fully-vetted appraisers in order to provide lenders throughout the U.S. with accurate and timely appraisals.  The company is fully compliant with all federal and local guidelines governing appraisals, including Uniform Standards of Professional Appraisal Practice. For more information, please visit nadlanvaluation.com.
---