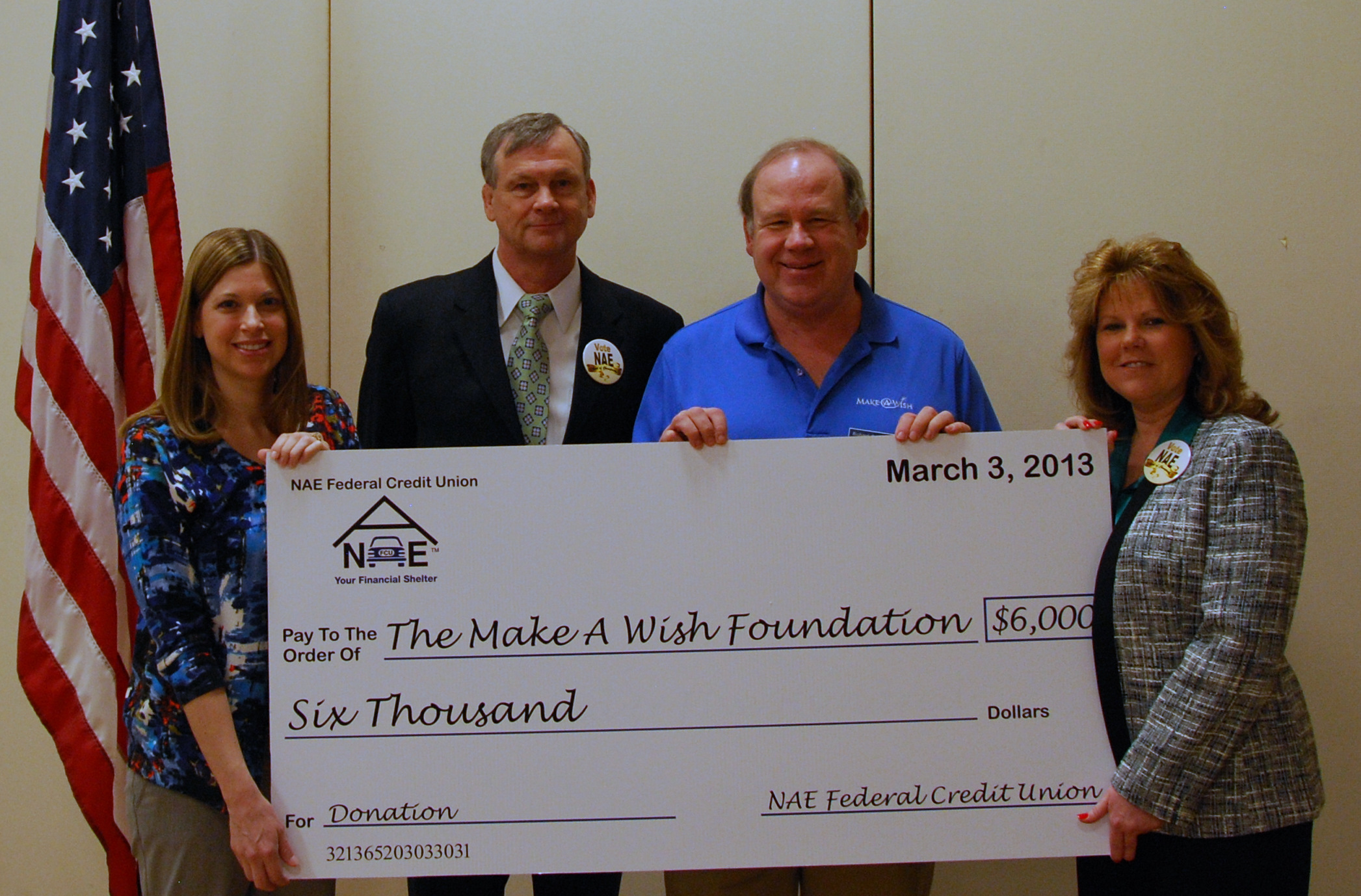 NAE Federal Credit Union Contributes
CHESAPEAKE, VA (March 28, 2013) – Employees of NAE Federal Credit Union used their creative talents to design Christmas stockings, St. Patrick's Day goody baskets, and many other gift baskets during the year and suggested selling  Valentine's Day chocolates with the goal of raising monies for the Make-A-Wish Foundation.
Raffle tickets and chocolates were sold and as a result NAEFCU and its membership raised $6,000 for the Make-A-Wish Foundation.  The Foundation grants wishes to children with life-threatening medical conditions to enrich their lives with hope, strength and joy.
Also noteworthy, at its Annual Meeting in March NAEFCU awarded the Lifetime Achievement Award to Ms. Katy Stillman, Vice President, in recognition of 47 years of service and dedication to NAE's membership.
About NAEFCU
NAEFCU is a full service credit union located in Chesapeake, VA, with 14,000 members and more than $85M in assets.   Small, friendly and caring we are personally here for you.  In the area?  Please give us a call at 757-410-2000/ 866-562-3328 and stop in!
---