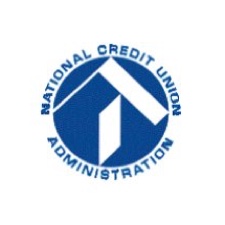 NCUA, AARP hosting May 13 Twitter chat
Learn more about detecting, addressing and preventing elder abuse
ALEXANDRIA, VA (May 7, 2015) – Credit unions can get valuable information on detecting and addressing financial abuse of the elderly on a May 13 Twitter chat hosted by the National Credit Union Administration and AARP.
The Twitter chat, part of both organizations' activities during Older Americans Month, is scheduled to begin at 11 a.m. Eastern. Credit unions and consumers are encouraged to follow the conversation and contribute using the #NCUAChat hashtag on Twitter. Participants can submit questions beforehand to socialmedia@ncua.gov.
The Twitter chat will be moderated by Kenzie Snowden, NCUA Social Media and Outreach Specialist; Ken Worthey, NCUA Financial Literacy and Outreach Analyst; and Rosa Maymi and Jennifer Beam from AARP's Fraud Watch Network.
During the chat, AARP will discuss the Fraud Watch Network, and NCUA will share resources from the MyCreditUnion.gov consumer information website and the agency's "Scams Targeting Seniors" video. The moderators will ask participating credit unions to discuss their efforts to protect elderly members from financial abuse.
Under a memorandum of understanding signed last year, NCUA and AARP are working on a series of initiatives aimed at promoting financial education and outreach, helping consumers achieve financial security and increasing access to responsible and affordable financial services.
NCUA is the independent federal agency created by the U.S. Congress to regulate, charter and supervise federal credit unions. With the backing of the full faith and credit of the United States, NCUA operates and manages the National Credit Union Share Insurance Fund, insuring the deposits of more than 99 million account holders in all federal credit unions and the overwhelming majority of state-chartered credit unions. At MyCreditUnion.gov and Pocket Cents, NCUA also educates the public on consumer protection and financial literacy issues.
---