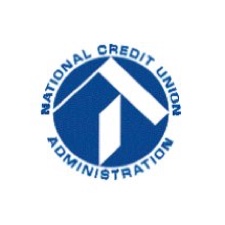 NCUA advances supplier diversity in 2014
ALEXANDRIA, VA (April 1, 2015) – The National Credit Union Administration continues its drive towards excellence in supplier diversity, increasing the total dollars awarded to minority- and women-owned businesses by 49 percent in 2014, according to a report released today.
"A commitment to diversity is strengthening NCUA," NCUA Board Chairman Debbie Matz said. "The progress made last year demonstrates the effectiveness of the policies and procedures NCUA has put in place to advance our supplier diversity program and goals. A diverse supplier base is a sound business policy. It helps the agency use its resources efficiently, allowing NCUA to better serve federally insured credit unions and their members."
In 2014, NCUA awarded $12.4 million to minority- and women-owned businesses, compared to $8.3 million in 2013. The report also notes that total dollars awarded to minority- and women-owned businesses were 29 percent of the agency's total awards in 2014, compared to 22 percent in 2013. Increased participation in large technology-related contracts contributed to a majority of agency's supplier diversity gains.
Required by the Dodd-Frank Wall Street Reform and Consumer Protection Act, NCUA's Office of Minority and Women Inclusion 2014 report to Congress is available here.
In addition, the report notes NCUA's workforce diversity levels declined slightly in 2014. Minorities collectively represent 26.3 percent of the agency's workforce in 2014, compared to 26.8 percent in 2013. However, the number of minorities at NCUA has increased 1.1 percentage points since 2011.
"While we are pleased that we have increased the number of minorities in our workforce, we still have work to do to achieve our strategic goal of recruiting and retaining a well-diversified workforce that reflects the relevant labor force," Matz said. "Following our Annual Diversity Policy Statement, NCUA leadership and management will continue to make a concerted effort to hire, promote, develop and train a highly qualified and diverse workforce."
The Partnership for Public Service has previously recognized NCUA as one of the best places to work in the federal government for African Americans, Asians, Hispanics, and women among medium-sized agencies. NCUA is committed to creating an environment that fosters a diverse, well-trained and motivated staff. Throughout 2015, the agency will review and refine its initiatives to recruit, retain and promote women and minorities. NCUA has also created a Diversity Advisory Council to support these diversity and inclusion efforts.
The report also includes information about NCUA's ongoing efforts to promote financial literacy, as well as an assessment of the diversity levels of its regulated entities.
Established Jan. 21, 2011, NCUA's Office of Minority and Women Inclusion oversees all agency matters relating to measuring, monitoring and establishing policies for diversity in NCUA's management, employment and business activities. It also assesses the diversity policies and practices of NCUA's regulated entities, excluding the enforcement of statutes, regulations and executive orders pertaining to civil rights.
---
NCUA is the independent federal agency created by the U.S. Congress to regulate, charter and supervise federal credit unions. With the backing of the full faith and credit of the United States, NCUA operates and manages the National Credit Union Share Insurance Fund, insuring the deposits of more than 99 million account holders in all federal credit unions and the overwhelming majority of state-chartered credit unions. At MyCreditUnion.gov and Pocket Cents, NCUA also educates the public on consumer protection and financial literacy issues.
–NCUA–
---