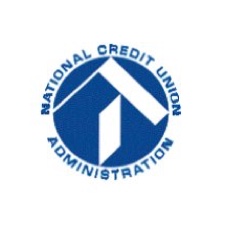 NCUA rescheduling grant initiatives webinar to April 28
Learn about the Grant Process and How Credit Unions Use Grants to Assist Members
ALEXANDRIA, VA (April 14, 2015) — The National Credit Union Administration webinar, "NCUA 2015 Grant and Loan Opportunities," scheduled for Wednesday, April 15, has been rescheduled to Tuesday, April 28, beginning at 2 p.m. Eastern.
Dominic Carullo, an Economic Development Specialist with NCUA's Office of Small Credit Union Initiatives, will be joined by Geetha Valiyil, Comptroller, Office of Small Credit Union Initiatives, and David Fitzgerald, National Account Director, Illinois Credit Union League, to discuss the grant application process and the four grant initiatives that NCUA will fund: cybersecurity, building capacity branching, digital growth and new products and services. A 30-minute question-and-answer session will follow the webinar presentation.
In addition, Lynn Gray, chief executive officer of Remington Federal Credit Union, Ilion, New York, and Lowell Stevens, chief executive officer of Latah Federal Credit Union, Moscow, Idaho, will share their experiences with using grant funds to introduce mobile banking applications and remote deposit capture services to their memberships.
Online registration is available here. Participants will also use this link to log into the webinar. Registrants should allow pop-ups from this website. The webinar will last 90 minutes, and there is no charge.
Participants may submit questions in advance at WebinarQuestions@ncua.gov. The subject line of the email should read, "NCUA 2015 Grant and Loan Webinar." Participants with technical questions about accessing the webinar may email audience.support@on24.com. This webinar will be closed captioned and then archived online here approximately three weeks following the live event.
Funding for NCUA's grant initiatives is provided by the Community Development Revolving Loan Fund, a fund created by Congress to support credit unions that serve low-income communities. NCUA's Office of Small Credit Union Initiatives administers the fund. The office also fosters credit union development and the effective delivery of financial services for small credit unions, new credit unions, minority depository institutions and credit unions with a low-income designation.
NCUA is the independent federal agency created by the U.S. Congress to regulate, charter and supervise federal credit unions. With the backing of the full faith and credit of the United States, NCUA operates and manages the National Credit Union Share Insurance Fund, insuring the deposits of more than 99 million account holders in all federal credit unions and the overwhelming majority of state-chartered credit unions. At MyCreditUnion.gov and Pocket Cents, NCUA also educates the public on consumer protection and financial literacy issues.
---