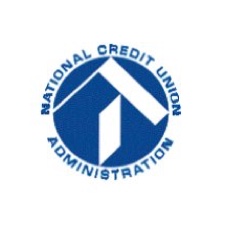 NCUA warns consumers about "National Credit Union" phishing scam
Website Uses Logo Similar to NCUA's, Mimics Website Design and Language
ALEXANDRIA, VA (March 17, 2015) — The National Credit Union Administration has received reports of an online phishing scam that uses a website with a logo and a design similar to the agency's own site in an attempt to convince unwary customers to provide information or send money.
Consumers have received emails from the National Credit Union website, which apparently originates in Australia and claims to offer services in the United States, Europe and the Commonwealth of Independent States. This website is not affiliated in any way with the National Credit Union Administration, a federal agency, and the emails are not from NCUA.
The emails attempt to persuade individuals to provide personal information, such as Social Security numbers, account numbers and login information, or transfer large amounts of money. Consumers should neither provide information to this website nor attempt to conduct any financial transactions through it. NCUA would not request personal or financial information in this manner. See NCUA's Privacy Policy for more information.
Consumers receiving such emails should call NCUA's Fraud Hotline toll-free at 800-827-9650 or 703-518-6550 in the Washington, D.C., area. Consumers should also contact the Internet Crime Complaint Center, a partnership between the FBI and the National White Collar Crime Center. NCUA also offers information about avoiding frauds and scams on its MyCreditUnion.gov website.
Consumers who suspect they may have become victims of identity theft should immediately contact their financial institutions and, if necessary, close existing accounts and open new ones. NCUA urges consumers also contact the three major credit bureaus—Equifax (800-525-6285), Experian (888-397-3742) and TransUnion (800-680-7289)—to request a fraud alert be placed on their credit reports.
NCUA is the independent federal agency created by the U.S. Congress to regulate, charter and supervise federal credit unions. With the backing of the full faith and credit of the United States, NCUA operates and manages the National Credit Union Share Insurance Fund, insuring the deposits of more than 99 million account holders in all federal credit unions and the overwhelming majority of state-chartered credit unions. At MyCreditUnion.gov and Pocket Cents, NCUA also educates the public on consumer protection and financial literacy issues.
---