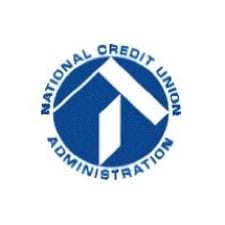 NCUA warns consumers about "spoofing" scam mimicking agency's telephone
ALEXANDRIA, VA (March 25, 2015) — The National Credit Union Administration is alerting consumers that texts they receive from an agency telephone line, 703-518-6301, asking for personal information are not coming from NCUA.
NCUA does not request personal or financial information from consumers. See NCUA's Privacy Policy for more information.
This attempted fraud scam is called "spoofing." The perpetrators are able to mimic a telephone number to generate text messages. The texts may warn of a debit card reaching its limit or use some other trick to persuade individuals to provide personal information or go to a malicious website. Consumers should not click on links in the message, provide information to any websites referenced in the message nor attempt to conduct any financial transactions through those websites.
More than 40 consumers around the country received text messages yesterday.
Consumers receiving these texts should contact NCUA's Consumer Assistance Center Hotline at 800-755-1030. NCUA also offers information about avoiding frauds and scams at MyCreditUnion.gov.
Consumers who suspect they may have become victims of identity theft should immediately contact their financial institutions and, if necessary, close existing accounts and open new ones. When identity theft occurs, NCUA urges consumers also contact the three major credit bureaus—Equifax (800-525-6285), Experian (888-397-3742) and TransUnion (800-680-7289)—to request a fraud alert be placed on their credit reports.
NCUA is the independent federal agency created by the U.S. Congress to regulate, charter and supervise federal credit unions. With the backing of the full faith and credit of the United States, NCUA operates and manages the National Credit Union Share Insurance Fund, insuring the deposits of more than 99 million account holders in all federal credit unions and the overwhelming majority of state-chartered credit unions. At MyCreditUnion.gov and Pocket Cents, NCUA also educates the public on consumer protection and financial literacy issues.
---