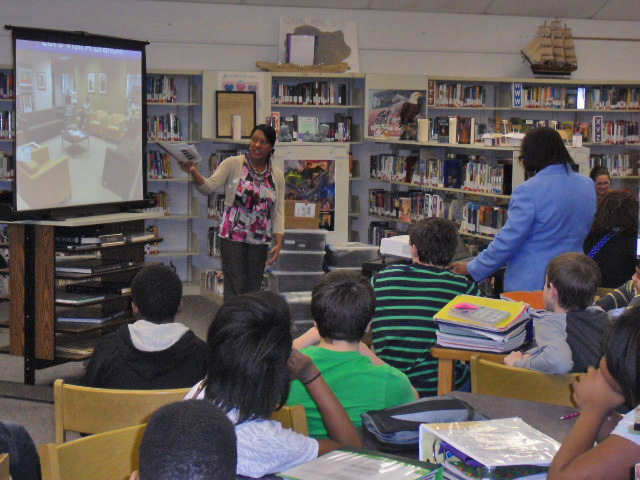 North Carolina and SECU efforts in youth financial education recognized
RALEIGH, NC (August 15, 2014) — When it comes to learning and developing good money management skills, the earlier the better.  With this in mind, State Employees' Credit Union (SECU) personnel deliver hundreds of youth financial education presentations statewide to young members and citizens in North Carolina each year.  The cooperative's passion and commitment to reach, teach and engage youth through financial literacy programs in local schools and communities helped North Carolina and Team SECU earn top awards at this year's National Youth Involvement Board (NYIB) Conference recently held in Grand Rapids, Michigan.  For the fourth consecutive year, North Carolina placed first in the Number of StudentsReached through Youth Presentations with a total of 48,748, beating its closest rival by more than 5,000 students.  Team SECU also received national recognition, bringing home top honors for the Highest Number of Students Reached by a Team with 48,327 students receiving SECU's message.
SECU engages youth with its in-house programs FAT CAT for children 12 and under and Zard for teens, and also uses BizKid$ and NEFE (National Endowment for Financial Education) curricula to teach North Carolina middle and high school students in local schools.  SECU regularly teams with Future Business Leaders of America and Distributive Education Clubs of America to participate in a variety of educational initiatives, including a Reality of Money exercise that is gaining in popularity.  Reality of Money is a financial simulation that helps students understand "real world" life beyond the classroom.
SECU Member Education and Outreach Specialist Kelli Holloway was a 2014 NYIB Conference speaker and Delegate of the Year award recipient.  She comments, "It's an honor to be recognized nationally by NYIB.  Sharing my training experience at conferences, in addition to helping prepare Credit Union personnel to reach out to local schools and communities, reinforces SECU's dedication to providing financial education opportunities for North Carolina youth.  I'm excited to be part of such a dynamic team!"
"NYIB continues to see great progress in youth financial education thanks to enormous support from credit unions like SECU," remarks NYIB Chairman Julie McLean.  "Their strong ongoing commitment to financial literacy in North Carolina not only helps our Board showcase our mission and accomplishments, it's what sets credit unions apart from other financial institutions.  Congratulations to Kelli and Team SECU, as well as the State of North Carolina for their award-winning efforts!"
About SECU
A not-for-profit financial cooperative owned by its members, SECU has been providing employees of the State of North Carolina and their families with consumer financial services for 77 years.  With 1.9 million members, SECU provides services through 254 branch offices, 1,100 ATMs, 24/7 Contact Centers and a website, www.ncsecu.org.
---