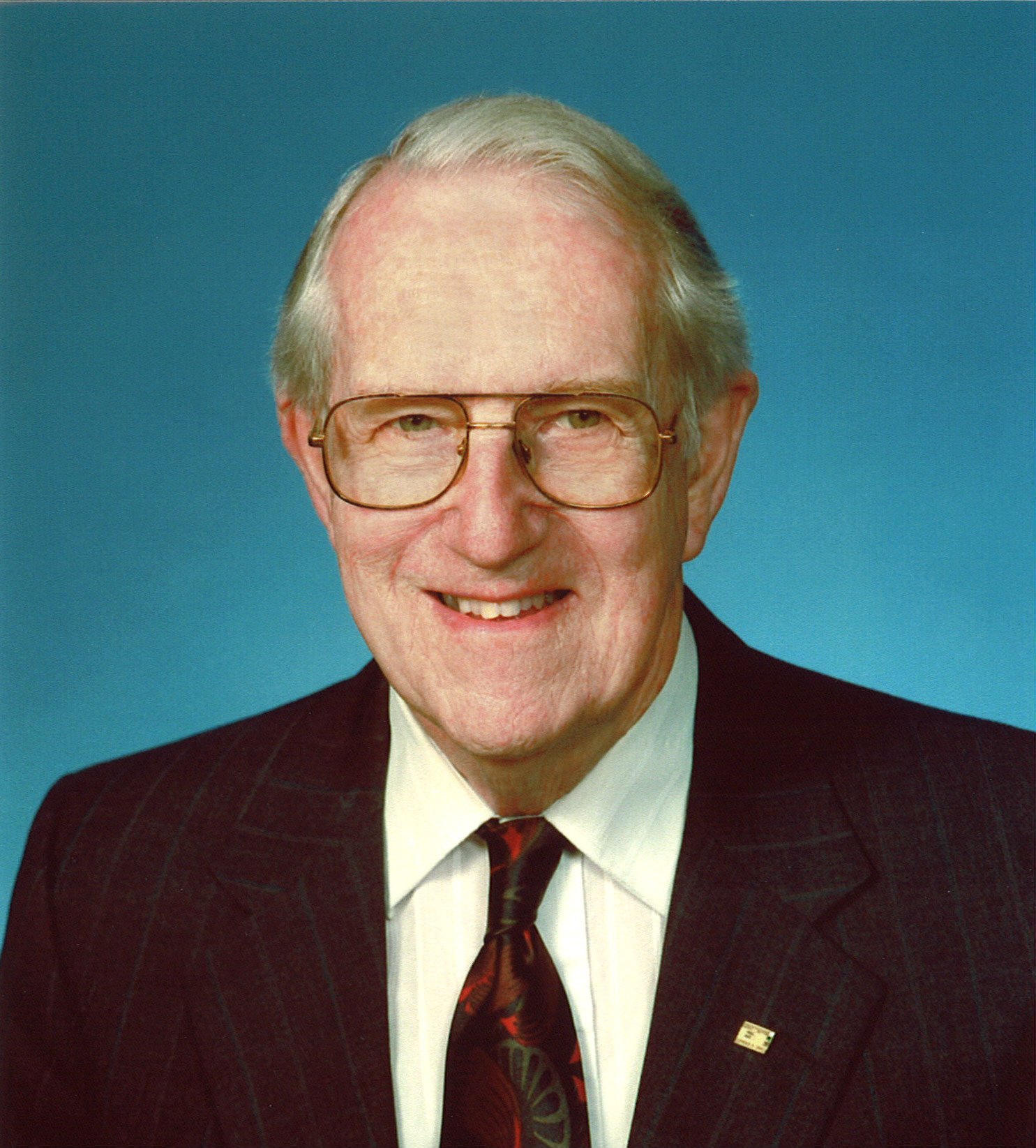 North Island Credit Union Director J. Alvin "Al" George Remembered
SAN DIEGO, CA (August 28, 2013) — North Island Credit Union Board Director Emeritus, Al George, passed away on August 24, 2013. He recently retired from the Board in July after serving the credit union industry for 65 years, 17 years at North Island Credit Union.
"Al tirelessly volunteered his time and served not only our credit union, but the credit union industry here and abroad," said Steve O'Connell, North Island Credit Union President & CEO. "He was a remarkable man who embodied the true spirit of the credit union movement.  Al's volunteerism, love for his family, credit unions and country—his legacy—will always remain."
As a young adult, Al George started in uniform with the U.S. Marine Corps and was called into action for four years during WWII (3 major campaigns and 26 months overseas). He never forgot the importance of serving those who serve our country – the beginning of his "people helping people commitment."
Al George's volunteer credit union activities began in 1948 as a director of SDG&E Credit Union (now Financial 21 Credit Union) while he was a 43-year utility engineer for the company.  In 1951 he became President of the Board of that credit union and a Director of the California Credit Union League (CCUL). He also served as past chair of the Credit Union National Association and was a former director of the World Council of Credit Unions. In 1953 he joined Central Credit Union during its organization effort and continued 43 years of volunteer service for Central until its 1996 merger into North Island Credit Union. He served on North Island Credit Union's Supervisory Committee after the merger, and in 1998 began serving on the Board of Directors, including a three-year term as Board Chair.
Among his many accomplishments as a volunteer in the credit union movement, he took pride on his activities in helping to organize Central Credit Union, Camp Pendleton Credit Union (now Pacific Marine Credit Union) and Wescorp.
He was also involved in the development of CUNA's share draft program and the reorganization of the World Council of Credit Unions.
Al George was a recipient of numerous honors and awards including the prestigious Leo Shapiro Award of the CCUL.  He received the CCUL Volunteer of the Year Award and the President's Award from Dave Chatfield to honor his volunteer legacy. He was named DCUC Director of the Year in 2001 and CUES Director of the Year in 2003.
"Speaking for our volunteers, we extend our deepest sympathies to the family and loved ones of our longtime colleague, Al George," said Rebecca Collier, North Island Credit Union Board Chair. "He was a truly inspiring person, always a gentleman, and most of all a treasured friend to each of us."
Al shared his life and love with his wife, Helen. Together, they shared their love of travel and family, often traveling with their two sons and daughter and their families when visiting locales all around the world.
Services will be held at the Greenwood Memorial Park & Mortuary, 4300 Imperial Avenue, San Diego, CA 92113, on September 4, 2013 at 11am.
About North Island Credit Union
North Island Credit Union, chartered in 1940 to serve the military and civil service at Naval Air Station North Island, now serves consumer and small business members in San Diego, Riverside and Orange Counties in California. The $1.1 billion credit union has ten branches, 79,000 members and 268 employees.
---