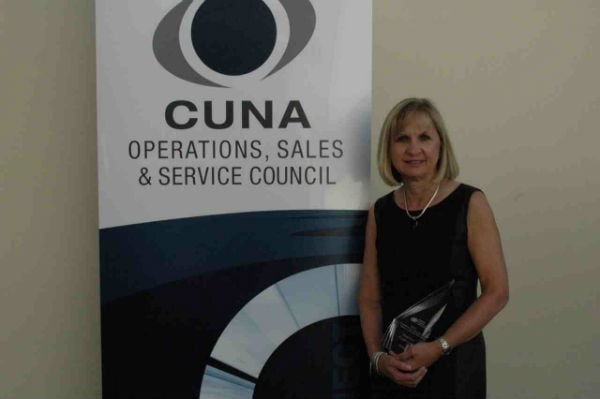 Numerica receives excellence award for innovative solutions optimizing credit union performance
SPOKANE VALLEY, WA (October 9, 2013) — Numerica Credit Union was recently honored with an excellence award, recognizing innovative solutions optimizing credit union performance.
The award was presented by the Credit Union National Association (CUNA) Operations, Sales & Service Council, a national network comprised of more than 800 credit union operations, sales & service professionals across the United States. Awards are given in each of four categories, including Sales & Service Management, Branch Design, Contact Center/E-Support, and Miscellaneous.
Numerica won the Sales & Service Management category for its entry, entitled, Decentralization of Consumer Lending Authority. The entry described the process involved in restructuring the consumer loan process so that underwriting decisions could be made at the branch level. By giving member service representatives the authority to approve consumer loans, they were able to significantly increase loan production and improve member service.
According to Jennifer Lehn, Numerica's executive vice president – chief operations officer, "The project was a huge undertaking that involved multiple departments to coordinate and hours of training for many of our employees, but the enthusiasm from staff and members has been overwhelming."
"The OpSS Council Excellence Award recognizes and honors credit unions for their leadership and vision in Operations, Sales and Service  in the credit union industry," said Steve Stryker, chair of the awards committee for the CUNA OpSS Council.  "We were overwhelmed by the amazing stories all of the entrants shared with us and they should be proud of what they have achieved.  Whether it is remaking a branch for the 21st Century or collaborating with other credit unions to save members money, their creativity and originality can inspire us all."
Award winners were recognized at the CUNA OpSS Council's 16th annual conference held September 22-25 in Hollywood, Calif. For more information on the Excellence Awards or to view the entire list of winners, please visit http://www.cunaopsscouncil.org/awards/excellenceawards.html.
For more information about Numerica, please visit numericacu.com.
About Numerica Credit Union
Numerica Credit Union currently has over 90,000 members throughout Central and Eastern Washington and Northern Idaho and over $1 billion in assets. It offers a full line of financial products and services, including mortgages and business products. Membership is open to anyone who lives or works in the state of Washington or the Idaho Panhandle.
Twitter: @Numerica
Facebook: facebook.com/numerica.credit.union
 
About the CUNA OpSSCouncil
The CUNA Operations, Sales & Service (OpSS) Council is a member-led partnership of operations, sales, and service professionals dedicated to providing education, leadership, networking support, professional development tools, and expertise to its members in order to shape the enhancement of the role and diversity of operations in the credit union industry. The CUNA OpSS Council is one of the six organizations that make up the CUNA Councils, a network of more than 5,000 credit union professionals. For more information, visit www.cunaopsscouncil.org or www.cunacouncils.org.
---