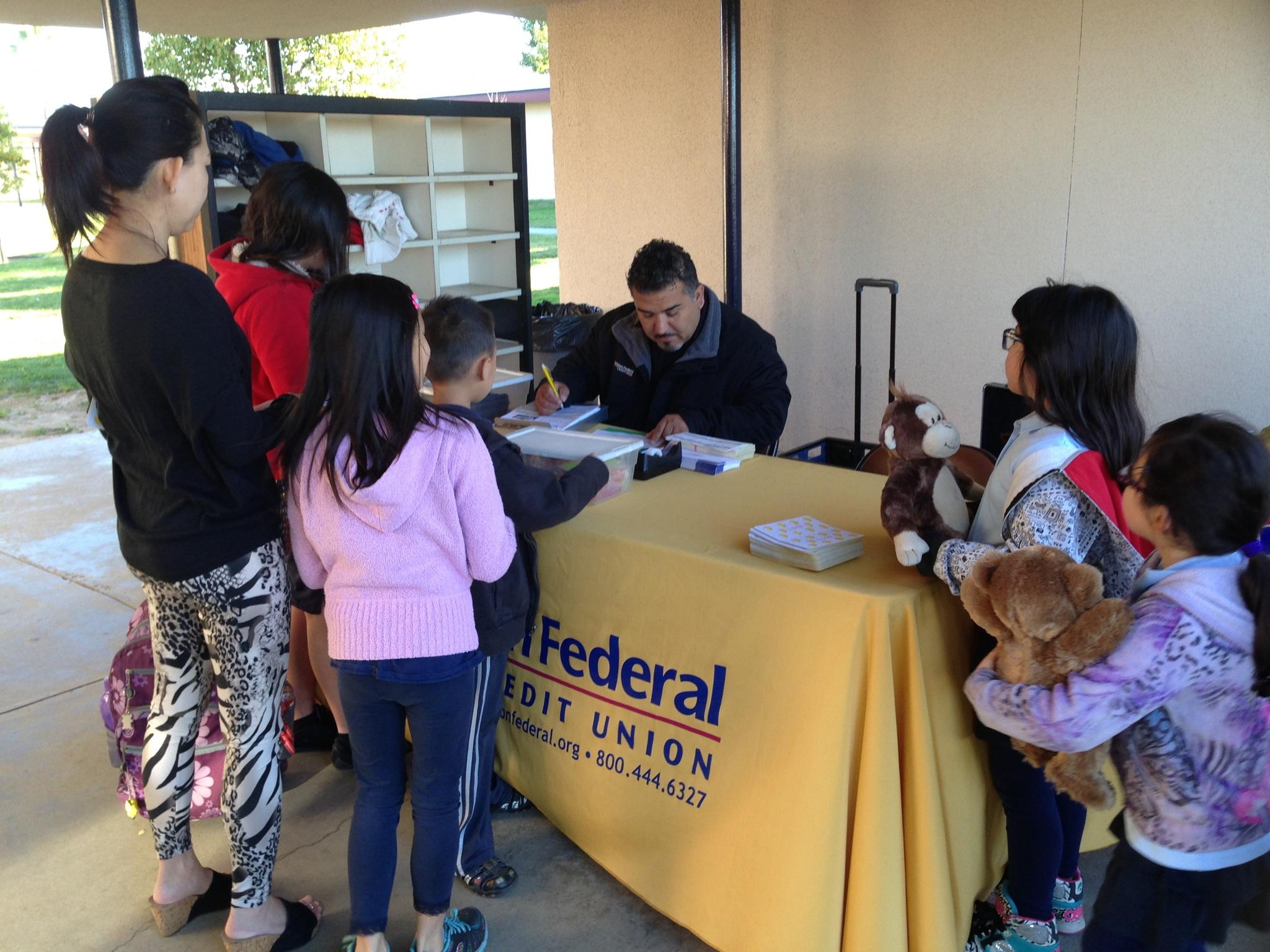 NuVision Federal Credit Union Visits Local Elementary Schools; Celebrates National Youth Month With Matching Deposits and Nintendo Wii Giveaway
HUNTINGTON BEACH, CA (April 19, 2013) – NuVision Federal Credit Union visited 16 elementary schools in the last month to help educate local kids about money and banking while encouraging them to save.  The public credit union is also celebrating National Youth Month in April with special promotions and prizes for its youngest members.
"Learning how to take care of your money is a skill that kids will use throughout their lives," said L.J. Tarman, Vice President of Marketing and Public Relations at NuVision.  "It is never to early to start saving, and at NuVision we make it easier than ever with no membership fees."
NuVision offers a variety of youth membership accounts that help kids of all ages become "Big Wave Savers."
In celebration of National Youth Month in April, anyone who opens a new Big Wave Savers or Teen Checking membership will receive a matching initial deposit from NuVision up to $10*, and be automatically entered to win a Nintendo Wii**.  Existing members who deposit at least $10 during the month of April will also be entered into the drawing to win a Nintendo Wii.
For more information and complete contest rules, visit www.NuVisionFederal.org.
About NuVision Federal Credit Union
NuVision Federal Credit Union is a full-service financial institution open to the general public, without restriction of employment or affiliation, with 14 branches located in Los Angeles and Orange Counties, and Arizona and assets of approximately $1.2 billion. Headquartered in Huntington Beach, Calif., NuVision was founded in 1935 to serve employees of Douglas Aircraft Company. It continues to serve aerospace employees (primarily from Boeing), as well as Sempra Energy employees and the general public, with a total of more than 75,000 members. For more information visit www.NuVisionFederal.org.
---