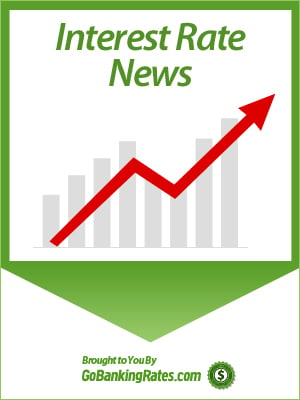 Oklahoma Ranks #1 for Best Savings Account Rates, Arizona Last in State-by-State Comparison by GoBankingRates.com
The Web's top source for local interest rate data and analysis, www.GoBankingRates.com, compiled the average savings account rates offered in each U.S. state. The January 2013 study shows that Oklahoma is home to the best savings account rates, on average, while Arizona falls to last place with the lowest average rates for savings accounts in the country.
El Segundo, CA, (January 30, 2013) – In a new study comparing savings account interest rates offered by more than 4,000 local banks and credit unions, Go Banking Rates calculated the average savings account rate in every state, according to its database, and ranked each state in order of highest average savings account rates to lowest.
The study shows that Oklahoma ranks #1 for offering the best savings account rates, on average, at .34% APY. Following Oklahoma are Rhode Island (.32%) and Alabama (.29%), taking the #2 and #3 rankings, respectively.
On the other end of the spectrum, Arizona falls to last place with an average savings account rate of just .12% APY.
Go Banking Rates managing editor, Casey Bond, notes that while the interest rate spread on these state averages is a slim .22%, these rankings provide insight into the best savings account rates and opportunities available in local communities.
She explains, "The overall savings rate climate in a state will dictate residents' savings strategies — whether their funds will remain local, or if depositors will have to turn to alternatives like online banks or even market securities to get their hands on higher returns."
Go Banking Rates hopes that by providing these state rankings, residents can gain better insight into the state of their local economies and make more informed decisions with their money.
To see the full study, click here.
About Go Banking Rates
GoBankingRates.com is a national website dedicated to connecting readers with the best interest rates on financial services nationwide, as well as informative personal finance content, news and tools. Go Banking Rates collects interest rate information from more than 4,000 U.S. banks and credit unions, making it the only online rates aggregator with the ability to provide the most comprehensive and authentic local interest rate information.
Additionally, Go Banking Rates partners with a number of major media outlets such as Business Insider and US News & World Report to provide compelling and edifying personal finance content, and its expert editors have been featured and quoted on several premier finance websites like Yahoo! Finance, Forbes, The Street, Huffington Post and more.
For questions or comments, or to schedule an interview with a Go Banking Rates editor, please contact Jaime Catmull, Director of Public Relations, at JaimeC(@)GoBankingRates(dot)com, or 310.297.9233 x261
---