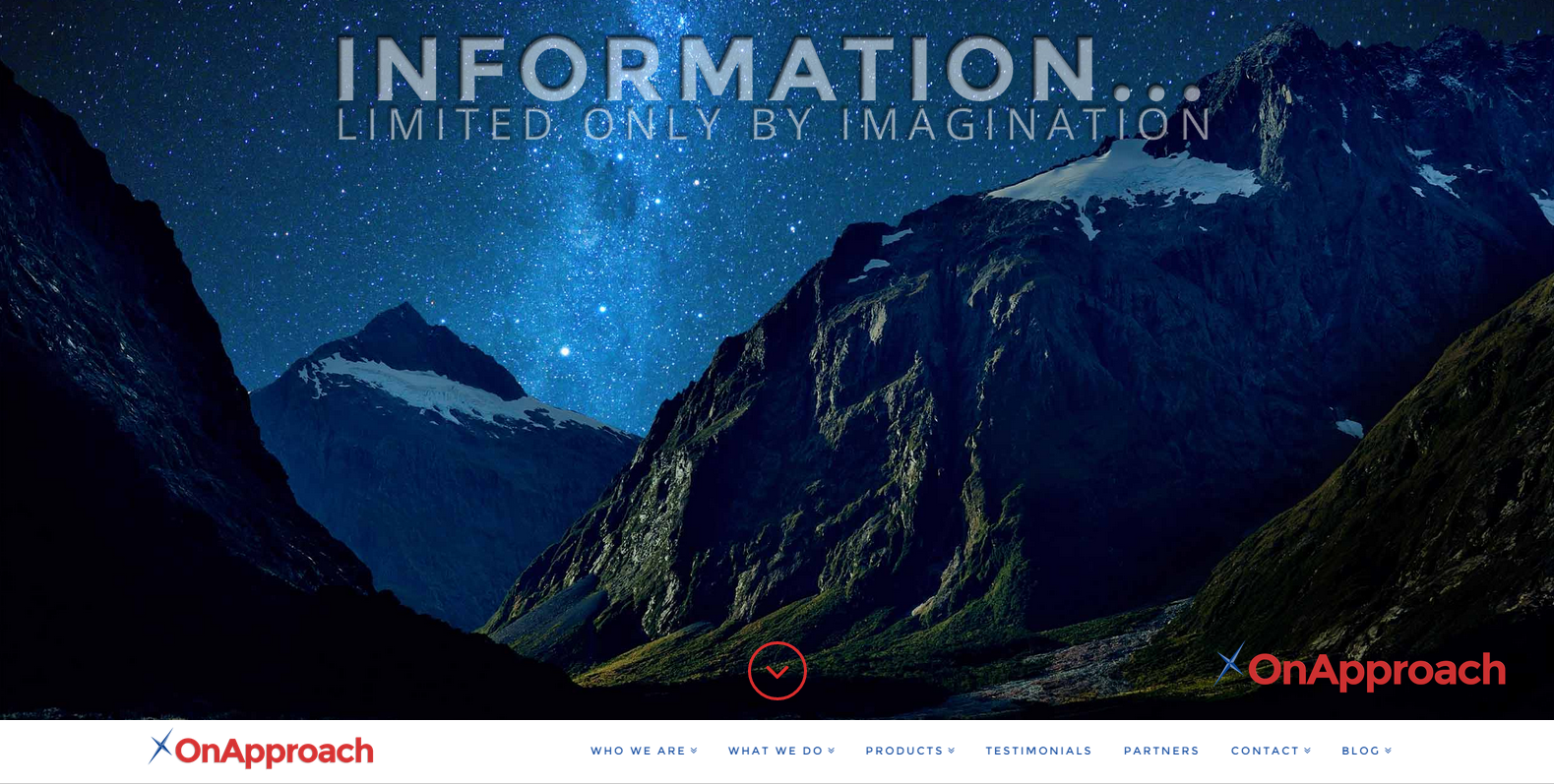 OnApproach launches new website with enhanced, interactive features
PLYMOUTH, MN (October 13th, 2014) – OnApproach (www.onapproach.com), a leading provider of data integration and Big Data Reporting and Analytics solutions for credit unions, is pleased to announce the launch of its new, interactive website.
The new site includes extensive product information and educational content that will help clients and other interested parties better understand OnApproach and Credit Union Big Data and Analytics. In an effort to enhance the overall user experience and provide premium educational material, the following features have been added to the website:
Blog Subscription – OnApproach employees are well versed in business intelligence/big data and analytics and how it affects the credit union movement.  The new website allows readers to be alerted when new content is created.  To subscribe and start receiving awesome content, click here: http://info.onapproach.com/subscribe
FAQ section – Business Intelligence/Big Data and Analytics is a relatively new topic, especially at credit unions.  As a result, OnApproach receives numerous frequently asked questions (FAQs).  This section of the website is dedicated to answering those questions.
Live Chat – The live chat feature allows clients to interact with a live support representative.
OnApproach Community (User Forum) – The OnApproach Community (User Forum) was added to facilitate discussions between OnApproach users, those interested in OnApproach, and other interested parties.  This is an online community to exchange ideas and best practices, make suggestions, and have general conversations about Credit Union Big Data and Analytics.  Add to the discussion here: http://www.onapproach.com/forums/
Social Share and Commenting – The OnApproach blog, The Decision Maker, is more interactive than ever.  Readers can now easily share their favorite blog post using the simple share buttons.  Readers can also initiate and contribute to discussions using the recently added comment feature.  Here are some of the latest blog posts:
Products – The product section defines features of OnApproach's two products, OA Navigator (formerly Technology Navigator) and OA Enterprise(powered by OnApproach M360TM).
Newsroom – The OnApproach Newsroom allows interested parties to keep up on the latest stories about OnApproach, such as new product releases.  Here are some of the Latest Stories:
About OnApproach
OnApproach is a CUSO that focuses on providing credit unions with the power to use data as a competitive advantage both independently and cooperatively.  With OnApproach, credit unions can now harness the value of Big Data through integration and predictive analytics.  This deeper understanding of data allows credit unions to discover vital trends in member behavior, resulting in improved financial performance, reduced risk, and enriched relationships with members.
---