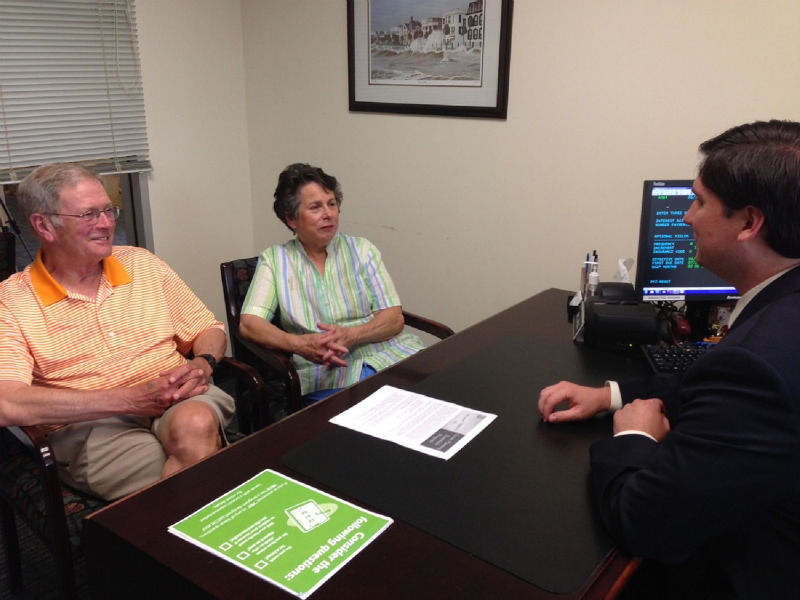 Over 17,000 members fulfill estate planning needs with SECU
RALEIGH, NC (July 18, 2014) — To date, over 17,000 State Employees' Credit Union (SECU) members have turned to their cooperative for estate planning services through SECU's Estate Planning Essentials Program.  The Program offers members the convenience and the affordability of obtaining a high-quality estate plan that may include a Will, Durable Power of Attorney, Health Care Power of Attorney, Living Will and HIPAA Authorization.
Contrary to the notion that estate planning and the making of a will are only necessary for the wealthy, a sound estate plan is an important piece of an individual's overall financial strategy regardless of income or financial status.  SECU's Estate Planning Essentials Program is available to members ages 18 and above.  Through MEMBERS® Trust Company, SECU Trust Representatives meet with Credit Union members to offer education regarding end of life planning.  Members may then choose to meet with a participating attorney at one of SECU's 254 branches at a cost of $250 for an individual and $350 for a husband and wife with similar estate plans.
SECU Advisory Board member George Cooper and his wife Gigi of Apex, N.C. took advantage of the Credit Union's offering of the Program.  They remarked, "We believe the Estate Planning Essentials Program is one of the finest services offered by the Credit Union.  The program allowed us to do some long-term planning and provide a great assistance for our sons.  We found the service to be highly competent, thorough and very affordable, and we encourage all members to take advantage of this program."
"Many members don't understand what an estate plan is or why they need one," said Sara Trexler, Senior Vice President of SECU's Trust Services.  "As a trusted financial provider, SECU is committed to providing members with the education and tools to help them achieve greater economic security and peace of mind for themselves and their families.  We are thrilled that over 17,000 North Carolinians now have an estate plan in place as part of their overall financial plan for their future!"
About SECU
A not-for-profit financial cooperative owned by its members, SECU has been providing employees of the State of North Carolina and their families with consumer financial services for 77 years.  With 1.9 million members, SECU provides services through 254 branch offices, 1,100 ATMs, 24/7 Contact Centers and a website, www.ncsecu.org.
---