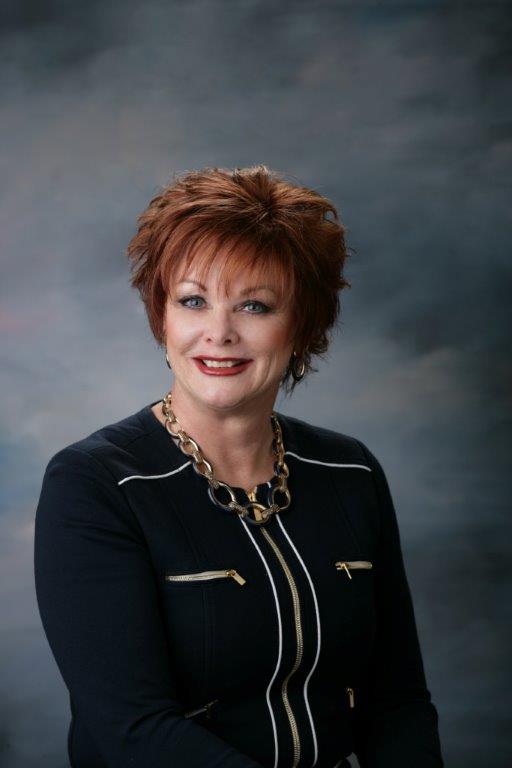 Patelco Credit Union Announces New CEO
PLEASANTON, CA (July 18, 2013) — The Board of Directors of Patelco Credit Union announced today that Erin Mendez, a senior executive with 35 years of experience in the financial services sector and other industries, has been named Chief Executive Officer.
Mendez will assume leadership of the $4 billion Patelco Credit Union in mid-August. Patelco, one of the nation's oldest and largest credit unions, is headquartered in Pleasanton, located in the San Francisco Bay Area.
Mendez moves over to Patelco from her position as Executive Vice President and Chief Operating Officer at the $9.7 billion Schools First Federal Credit Union headquartered in Southern California. She has spent more than 25 years in the financial services industry including ten years at School First FCU. Mendez previously served as Senior Vice President of Retail Banking at American Savings Bank, Senior Vice President of Operations and Chief Information Officer for Western Financial Bank, and Chief Technology Officer for Health Net, Inc.
Mendez steps into the top role following Patelco's year of record earnings, a noteworthy accomplishment in the face of the nation's slow financial recovery. The credit union posted an 11.04% net worth ratio at the close of the year, well above the highest ranking of "well capitalized," a weighted standard set by the National Credit Union Association, the regulatory agency for all credit unions.
"Patelco has long been known as an innovative leader in the financial services industry and I am honored to join the ranks of the prestigious few who have shaped Patelco into the trusted, growing financial institution it is today," Mendez says. "I will be a diligent advocate for the safety and betterment of our members' financial lives."
Peter Hanelt, Chairman of the Board at Patelco for the past two years, says, "Throughout our nationwide search, Erin Mendez stood out as a trusted, seasoned leader with a passion for serving members. She possesses a balanced mix of leadership experience, proven and tested financial acumen and innovative thinking that will provide the blend of practical skills and vision we view as vital to the future of Patelco."
In its industry, Patelco holds a unique position of consistent success. Hanelt points out that in 1983, there were over 22,000 credit unions. "Today, there are less than 7,000 credit unions in operation yet more people are active members of credit unions today than ever before," he says.  

"Patelco has thrived throughout 77 years of the nation's economic ups and downs and today ranks as one of the 20 largest credit unions in the country," Hanelt concludes. "We are confident Erin Mendez is the right person to ensure that continuing legacy of greatness and we look forward to her coming on board."
For the past few months, Ryan Misasi, Patelco's Executive Vice President and Chief Retail Officer, has provided continuity as Patelco's Interim CEO while the search for a permanent candidate was conducted.    "Ryan's effective performance during this transition period was instrumental in allowing the Board to focus on this successful search. There is no question he exceeded the Board's expectations and we applaud him for all he has done." Misasi will resume his primary role with Patelco, overseeing branch operations on August 12.
"Serving in the interim CEO capacity as well as maintaining oversight of our varied retail operations has been both challenging and rewarding," Misasi says. "Each position is a big job unto itself.  I am ready to resume responsibility for Patelco's retail activities and look forward to  Mendez's ability to inspire our highest levels of performance as together we write the next chapter in Patelco's history book."
Erin Mendez serves in many professional organizations. She is currently serving as a member of the National Credit Union Foundation Investment Committee, is an executive committee member on the Applied Research Institute Board for the California Credit Union League and is a Board Member of the National Benefits Services. She is the past Chairman of Credit Union National Association (CUNA) Council Forum, former Chairman of the CUNA CFO Council and served as a member of the CUNA Government Affairs Committee.
Mendez has a Bachelor of Science in Business Administration and has completed executive development programs at California Institute of Technology and Harvard University as well as earning a Certified Chief Executive certificate at The Wharton School at the University of Pennsylvania, The Johnson School at Cornell University, and Darden University of Virginia.
Mendez and her husband currently reside in Ladera Ranch, California and have three children.

About Patelco Credit Union
Founded in 1936, Patelco Credit Union ranks among the largest credit unions in California and the nation with more than $3.9 billion in assets and 270,000 members. Throughout its 77-year history, Patelco has helped its members and their communities prosper through volunteer initiatives and personalized service that focuses on transparency, simplicity in banking, and garnering trust. Patelco is a federally insured, not-for-profit, full-service credit union that offers the same types of products and services as large banks. For more information, visit Patelco Credit Union at www.patelco.org.
---