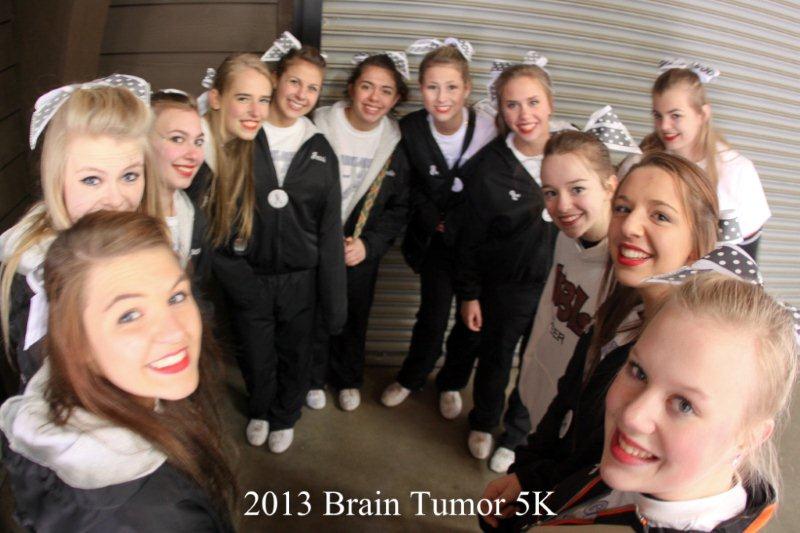 PCU Community Foundation Supports Walk to End Brain Tumors
WOODBURY, MN (May 22, 2013)  Despite brisk winds and chilly temperatures, close to 700 participants took part in this year's Minnesota Musella Foundation 5k Walk/Run, held Saturday, May 11 at Lake Phalen in St. Paul.  The event raised more than $31,000, which represents a 24% increase over 2012 according to organizers.  All proceeds benefit the Musella Foundation For Brain Tumor Research & Information, Inc.
For the past three years, the PCU Community Foundation has provided monetary and volunteer support to the event. The 5k is dedicated to those who have lost the battle with brain cancer, the loved ones left behind, the courageous people who have been diagnosed with and are fighting a brain tumor, their family, friends and caregivers, and the researchers who strive for better treatments and a cure.
One of the highlights of this year's 5k was the encouragement walkers and runners received from members of the White Bear Lake High School Cheerleading squad. The girls frequently volunteer in the community and provided a special boost to the spirits of those involved. Local radio personality Susie Jones was also on hand to greet the participants and share memories of her long-time on-air partner Eleanor Mondale, who died from brain cancer in 2011. Jones took part in the walk and plans to return in 2014.
"It's great to see this event grow from year to year," commented Brian Sherrick, PCU President/CEO and PCU Community Foundation chairman. "Many of us have been touched by this disease, or know someone who has, and the opportunity to raise much needed funds to one day eradicate this illness is a cause we all share.  I am grateful to our employees for volunteering their time to help at such an important event and thank all of the participants for their generosity."
Established in 2005, the PCU Community Foundation is a nonprofit 501 (c) (3) serving the greater Twin Cities metro area.  Donations received by the PCU Community Foundation go back into our local communities. Donations are tax deductible and can be made online at www.postalcu.org, at any PCU branch location, or by mail.  Make checks payable to:
PCU Community Foundation
8499 Tamarack Road
Woodbury MN 55125
---