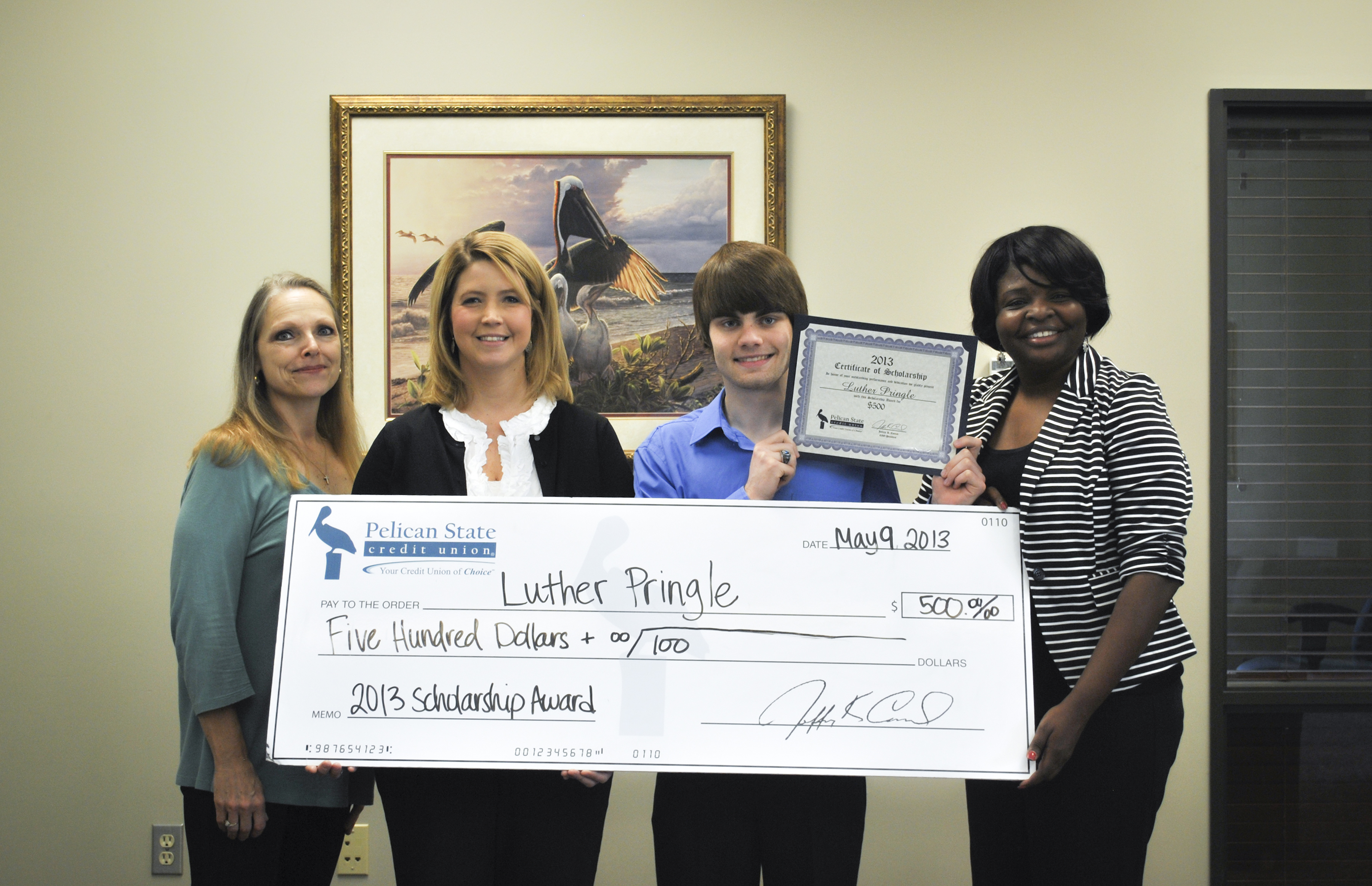 Pelican State Credit Union Grants $6,000 in College Scholarship Awards
BATON ROUGE, LA (May 13, 2013) Pelican State Credit Union granted a $500 scholarship award to twelve college bound members in its branch communities across the state.
Pelican's scholarship program was founded six years ago under the leadership of Jeffrey K. Conrad, CEO/President. "The young men and women chosen to receive scholarship awards stood out among their peers as future leaders of our communities. We look forward to helping these members reach their educational goals," said Conrad.
Each year, recipients are chosen by a democratic committee made up of Pelican employees who volunteer their time. Applicants are scored anonymously based on academic achievement,
extracurricular activities, leadership, community service and letters of recommendation.
Pelican has a long-standing history of service to local communities and the scholarship awards will support those high school graduates who exhibit the same commitment.
2013 Recipients:
Aisha Cook, Kentwood Magnet High School
Alix Tromblay, Opelousas Catholic High School
Allison Mueller, Alfred M. Barbe High School
Angelique Burrell, Richwood High School
Austin Aucoin, St. Michael the Archangel High School
Katherine Mashburn, Tioga High School
Laekyn Tomlinson, Zachary High School
Luther Pringle, Doyle High School
Marcus Harris, East Feliciana High School
Maresa Watson, Scotlandville Magnet High School
Passion Leach, Peabody Magnet High School
Savion Brown, Fair Park High School
Scholarship awards are granted annually. Applications are accepted from January – April each year.
For more information on eligibility and the application process, call 1-800-351-4877.
---