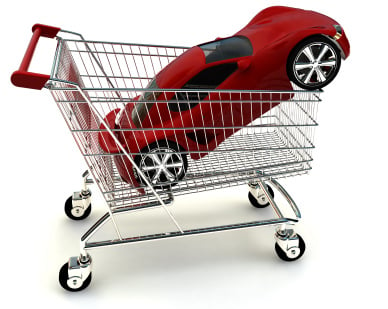 Personal Finance Expert Casey Bond Explains Why Borrowers Should Keep Car Loans as Short as Possible in Most Recent Reader Q&A
Managing editor and personal finance expert for www.GoBankingRates.com, Casey Bond, answers another reader's question in her continuing Q&A series. This week, Ms. Bond explains how the latest trend of longer financing terms is harming borrowers' bottom lines, answering the question: "Is a short- or long-term auto loan repayment period better — and why?"
EL SEGUNDO, CA (May 02, 2013) GoBankingRates is helping its readers gain greater insight into their most pressing finance questions by answering them in a biweekly Q&A series. Personal finance expert and managing editor for the site, Casey Bond, shares her expertise on topics such as saving money, debt, credit, car loans, mortgages, and more, to help readers make better decisions with their money.
The most recent question comes from Jason T. of Seattle, Washington, who is enticed by the lower monthly payments an 84-month car loan offers, but isn't sure about the long-term commitment:
"I recently saw a deal for an 84-month auto loan that would allow me to lower my monthly payments by a lot, but seven years seems like a long time to be paying off a car. Would it be better to go with a shorter-term auto loan and pay more each month, or is it smarter to stretch it out?"
Ms. Bond explains that car loans have, in fact, been growing in length over the past couple of years, citing Experian data that finds the average term length on new car loans grew to a record-high 65 months in the fourth quarter of 2012.
She explains the growing cost of new cars combined with incredibly low car loan rates prompts more borrowers to finance vehicles they otherwise couldn't afford by stretching out the loan term over an extended period of time. However, this increasingly common practice is hurting the car buyer.
"It's tempting to focus only on monthly payments, but allowing your loan to go on too long will cause you to pay much more for your new car than it's worth. Low payments on a nice ride appear to be a win-win, but the only real winner is the lender," Ms. Bond states, adding, "If you can't afford the payments on an auto loan that lasts only a few years, that's a good sign you're trying to buy a car you can't really afford, period."
For questions about this report or to schedule an interview with a GoBankingRates editor, please use the contact information below.
About Casey Bond
Casey Bond has been a professional within the finance industry for close to a decade. Today, Ms. Bond regularly appears on a number of major national publications in addition to GoBankingRates, including Business Insider, US News & World Report, and The Huffington Post. She can also be found on Yahoo Finance!, Fox Business, and LearnVest, as well as in Redbook and Style. Her highly-anticipated newsletter "Cents in the City" is set to launch in the second quarter of 2013.
About GoBankingRates
GoBankingRates.com is a national website dedicated to connecting readers with the best interest rates on financial services nationwide, as well as informative personal finance content, news and tools. GoBankingRates collects interest rate information from more than 4,000 U.S. banks and credit unions, making it the only online rates aggregator with the ability to provide the most comprehensive and authentic local interest rate information.
---