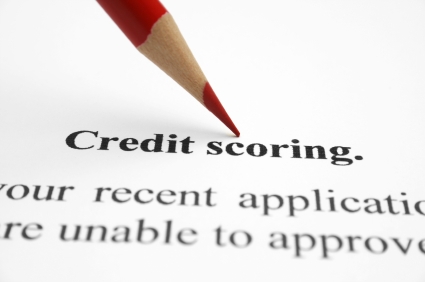 Personal Finance Expert Casey Bond Explains Why the 740 Credit Score Is the Cut-Off for Top Loan Rates in Most Recent Reader Q&A
Managing editor and personal finance expert for www.GoBankingRates.com, Casey Bond, answers another reader's question in her continuing Q&A series. This week, Ms. Bond explains why the 740 credit score is considered the cut-off for receiving the best interest rates on loans.
EL SEGUNDO, CA (May 07, 2013) GoBankingRates is allowing its readers to engage on a more personal level, submitting questions and seeing the answers published in a biweekly Q&A series. Personal finance expert and managing editor for the site, Casey Bond, provides her expertise and guidance on questions surrounding saving money, debt, credit, car loans, mortgages, and more.
The most recent question comes from Amber S. of Seal Beach, California, who asks why lenders consider a credit score of 740 or higher to be the best:
"I recently checked my three main credit scores and found they all fall a bit below 740, which is apparently the cut off credit score for the best rates on loans. Why is 740 the magic number?"
Ms. Bond explains that whether a borrower is applying for a credit card, auto loan, mortgage or just about any other line of credit or loan, lenders generally consider anyone with a credit score of 740 and above to be a "prime" borrower. These are the people who are offered the best interest rates.
However, she states, "It's important to point out that credit scoring is a fairly subjective science. Not only do you have multiple credit scores, all based on different algorithms, but individual lenders also follow their own standards when it comes to determining which borrowers get the best rates."
Ms. Bond advises that while indicative of a borrower who has proven his or her ability to handle credit responsibly, the 740 cut-off is chosen somewhat arbitrarily. "A person with a credit score of 739 is probably just as reliable as another with a 740 credit score, but we have to draw the line somewhere," she adds.
Ms. Bond also reminds readers that 740 is simply an industry standard, not a hard cut-off, and credit scores aren't the only thing lenders will examine. Income, employment history and new credit activity can also be weighted heavily when making a loan decision.
For questions about this report or to schedule an interview with Casey Bond, please use the contact information below.
About Casey Bond
Casey Bond has been a professional within the finance industry for close to a decade. Today, Ms. Bond regularly appears on a number of major national publications in addition to GoBankingRates, including Business Insider, US News & World Report, and The Huffington Post. She can also be found on Yahoo Finance!, Fox Business, and LearnVest, as well as in Redbook and Style. Her highly-anticipated newsletter "Cents in the City" is set to launch in the second quarter of 2013.
About GoBankingRates
GoBankingRates.com is a national website dedicated to connecting readers with the best interest rates on financial services nationwide, as well as informative personal finance content, news and tools. GoBankingRates collects interest rate information from more than 4,000 U.S. banks and credit unions, making it the only online rates aggregator with the ability to provide the most comprehensive and authentic local interest rate information.
---