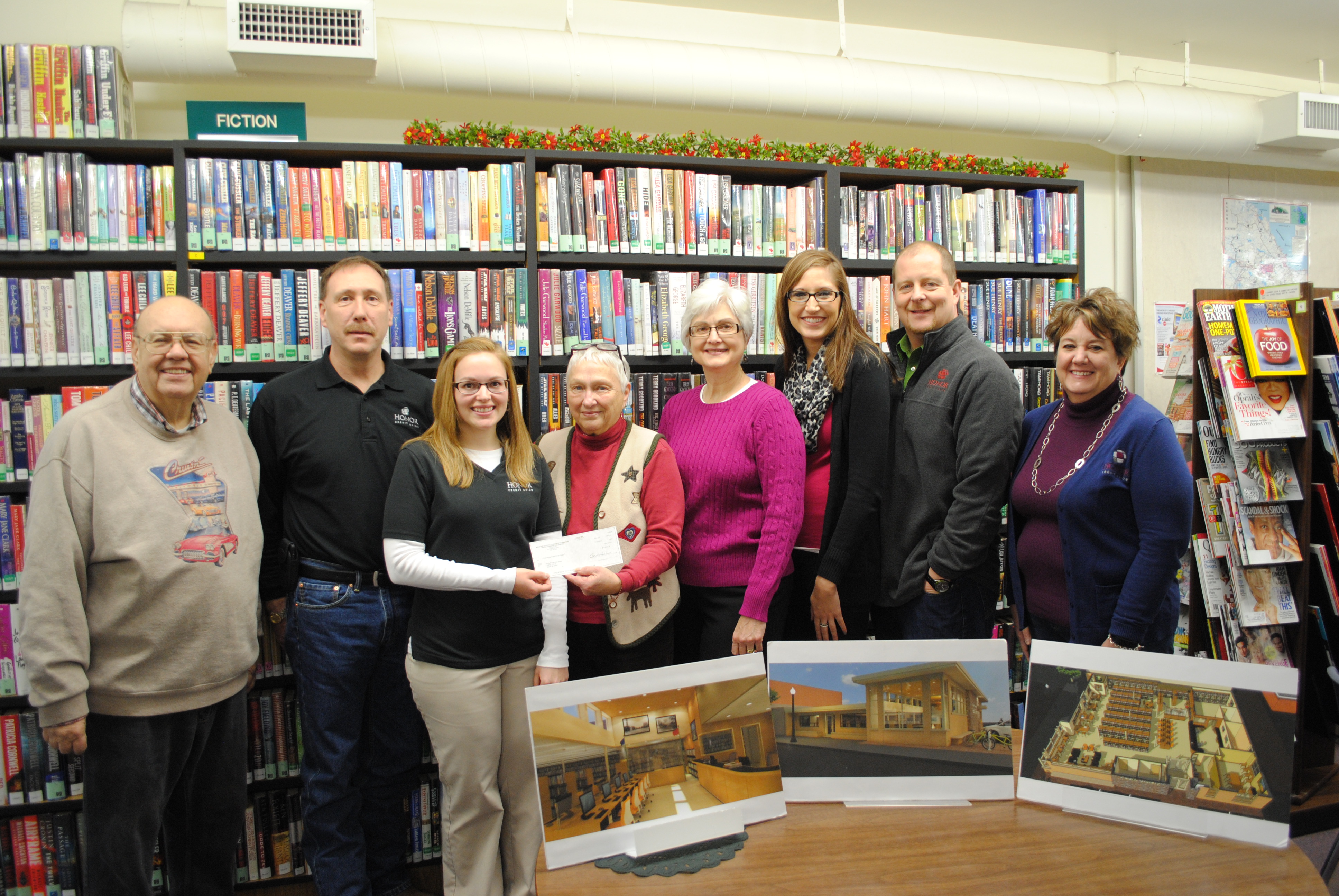 Powered By Honor donates $5,000 to Forsyth Township Library
GWINN, MI (December 11, 2014) — Powered By Honor and Honor Credit Union are proud to support the Forsyth Township Library's expansion project through a $5,000 donation. The library's expansion plans will create a total building of approximately 4200 square feet, and Powered By Honor's donation will assist with furnishing this new building.
With a goal to provide a library for the future by enriching a multi-media environment for patrons, the new library will encompass a diverse media selection including hard cover, electronic and/or audio books and/or magazines. Powered By Honor understands how pivotal libraries are to furthering development and education in youth and adults, and was excited to support the Forsyth Township Library's building project.
"It is truly amazing to be a part of an organization that can give back to the community in this way," comments Jess Hooper, Honor Credit Union team member and Powered By Honor board member. "Helping the Forsyth Township Library pursue their goal of furnishing their new and improved library is such a rewarding partnership."
Powered By Honor exists to partner with communities. In addition to corporate donations and sponsorships for many local organizations, Honor Credit Union team members contribute countless hours of service to organizations within its communities every year. Powered By Honor is a 501(c)3 non-profit organization that is largely funded by Honor Credit Union employees, in addition to a portion of Honor debit card interchange income. Honor Credit Union, a $585 million credit union, provides a wide range of affordable financial services to more than 55,000 across the State of Michigan. To find out more, call 800.442.2800, or visit www.honorcu.com.
---