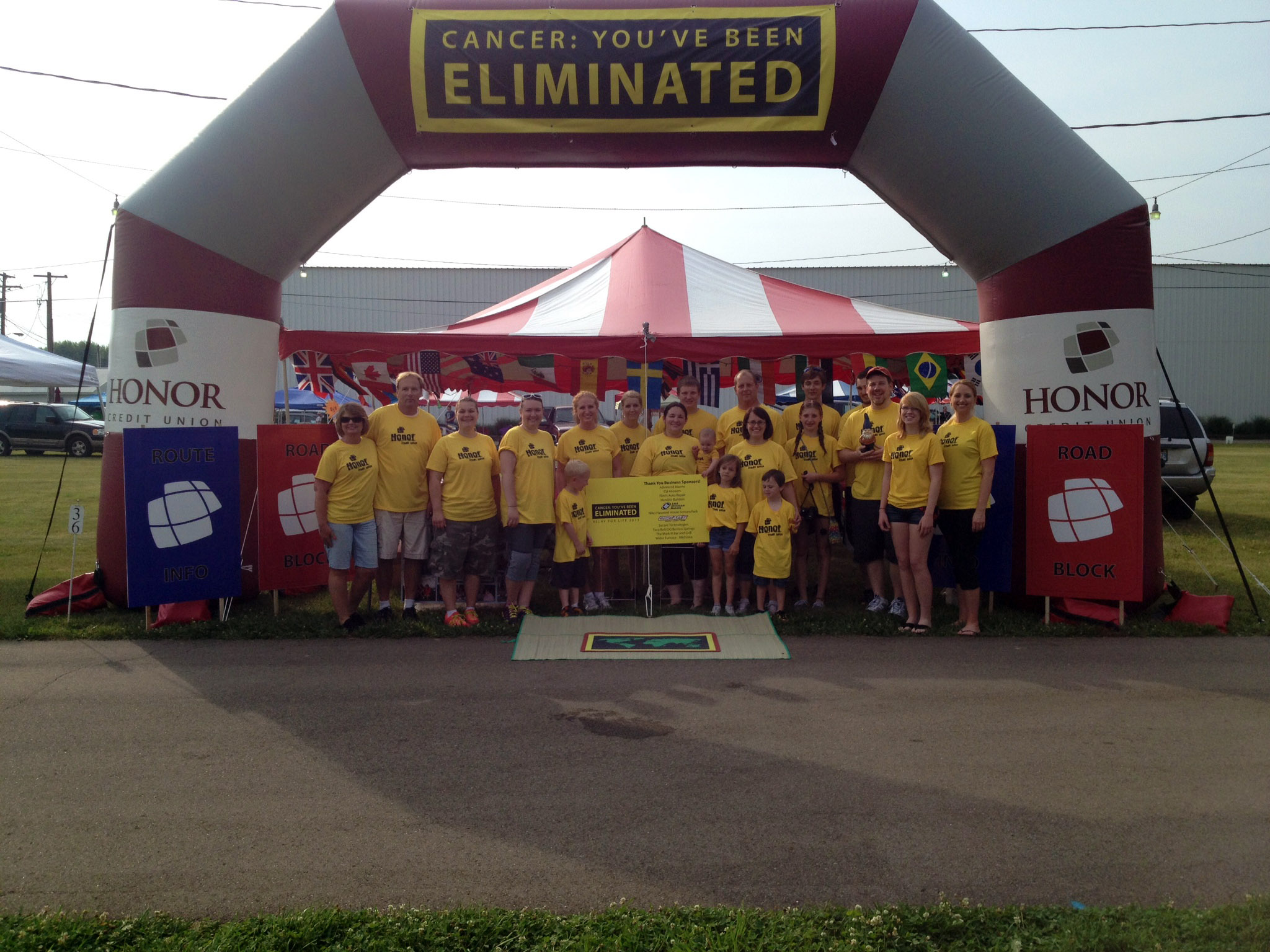 Powered By Honor® Raises Over $17,000 For Relay For Life
ST. JOSEPH, MI (July 8, 2013) Powered By Honor® is thrilled to announce that as a team they've raised over $17,000 dollars for Relay for Life and the fight against cancer. The Powered By Honor Team, which is comprised of Honor Credit Union team members, was awarded the "Sapphire" level in the Berrien County fundraising rankings, placing them in the Top 3 of over 75 teams at this year's event, held at the Berrien County Fairgrounds on June 22nd-23rd. The Berrien County event has raised over $234,000 dollars to date.
In addition to the fundraising efforts, the Honor team also took home a couple spirit based awards while participating at the 22-hour event. This year the Honor Team chose "The Amazing Race" as their theme and took 1st place for the "Best Theme Decorated Tent Site". They also took 2nd place for "Best Dressed T-shirt Team."
Powered By Honor® funds many of Honor Credit Union's current community programs as well as the donations madethroughout the year to various organizations. Powered By Honor® is funded through a wide range of channels: Honor Credit Union's employee donations, proceeds from Honor's Member Perks program, a portion of Honor's debit and credit card fee income, and various fundraising activities.
In addition to corporate donations and sponsorships for many local organizations, the Team Members at Honor Credit Union contribute countless hours of service to our communities and organizations every year.  Honor Credit Union, a $450 million credit union, provides a wide range of affordable financial services to more than 39,000 members in fourteen Michigan counties. For more information call 800.442.2800, or visit www.honorcu.com.
---