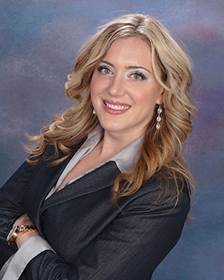 Rebecca Greenspan named United Federal Credit Union Bible Way branch manager
RENO, NV (December 19, 2013) — Rebecca Greenspan has been appointed to the position of Branch Manager at the United Federal Credit Union Bible Way Branch in Reno, Nev. In her new role, Greenspan will be responsible for providing operational leadership to the branch, including staff development, retention, and growth of branch sales performance.
Greenspan was previously employed as a Business Sales Consultant at Wells Fargo Merchant Services Northern Nevada. There she provided business banking consulting services to 11 branches in the region, coaching bankers and tellers to help them identify opportunities to grow their business.
A native of Reno, Nev., Greenspan holds an Associate of Arts degree from Truckee Meadows Community College and is pursuing a Bachelor's degree in Business Management at the University of Nevada-Reno. She is a member of the Reno Young Professionals Network and the Northern NV Chapter of the E-Women's Network. Greenspan resides with her family in Reno.
United Federal Credit Union has served its Members since 1949 by helping them to build a sound financial future. UFCU consists of more than 120,000 Member/owners worldwide, and manages assets in excess of $1.57 billion. Its corporate offices and main branch are located in St. Joseph, Mich., with additional branches in Arkansas, Indiana, Michigan, Nevada, North Carolina, and Ohio. UFCU has been named theMichigan Credit Union League Outstanding Credit Union of the Year 2013. UFCU has also been named the National Federal Credit Union of the Year 2013 by the National Association of Federal Credit Unions.
---