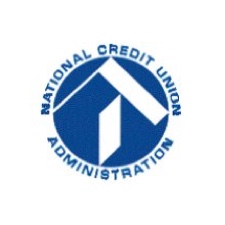 Registration opens for July 28 Matz Town Hall webinar
ALEXANDRIA, VA (June 9, 2015) — Online registration is now open for National Credit Union Administration Board Chairman Debbie Matz's town hall webinar scheduled for Tuesday, July 28, beginning at 3 p.m. Eastern.
"Our goals in holding these webinars are to advance understanding of NCUA's initiatives, produce better policy outcomes and reduce potential misunderstandings," Matz said. "I'm looking forward to an interactive conversation on such subjects as examinations, regulatory relief and NCUA's budget development. I encourage everyone interested to participate in this webinar."
Registration is available here. Participants will also use this link to log into the webinar. Registrants should allow pop-ups from this website. There is no charge.
The webinar will feature updates on a range of topics, including but not limited to:
Credit union system performance;
NCUA's Regulatory Modernization Initiative;
Efforts to provide regulatory relief;
A forthcoming proposed rule on member business lending; and
Cybersecurity and interest rate risks.
During the webinar, participants will be able to type in questions and get answers about any topic relating to NCUA. Participants also can submit advance questions at WebinarQuestions@ncua.gov. The subject line of the email should read, "Matz Town Hall Webinar."
Participants with technical questions about how to access this webinar may email audience.support@on24.com in advance. NCUA will closed caption and archive the webinar online here approximately three weeks following the live event.
NCUA is the independent federal agency created by the U.S. Congress to regulate, charter and supervise federal credit unions. With the backing of the full faith and credit of the United States, NCUA operates and manages the National Credit Union Share Insurance Fund, insuring the deposits of nearly 100 million account holders in all federal credit unions and the overwhelming majority of state-chartered credit unions. At MyCreditUnion.gov and Pocket Cents, NCUA also educates the public on consumer protection and financial literacy issues.
---