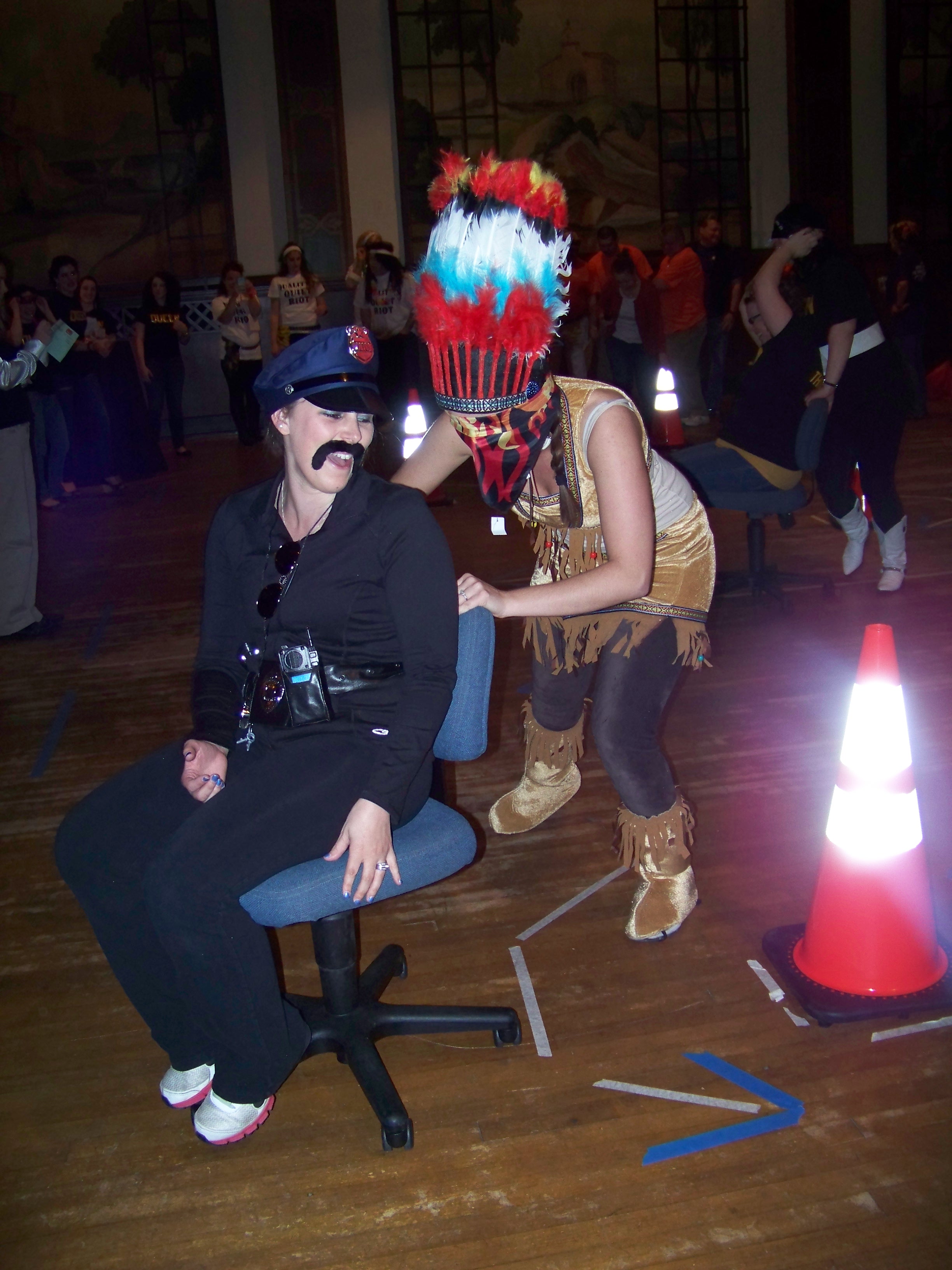 Rockin' 25 Years! Easter Seals Central PA & Nearly 40 York County Businesses Participate in Office Olympix!
YORK, PA – There is "No Doubt" that Office Olympix which took place on April 25th was an amazing event.  Nearly 40 teams from York area businesses took a "Journey" to the Valencia Ballroom to compete in the event.  Dressed as their favorite rock bands, this "Motley Crue" competed from 6:30 pm – 9:00 p.m. in Olympic-style games in hopes of not feeling the "Sting" of losing.  Food and drinks were provided before the games began then pizza was brought in at the end of the evening.  The evening wrapped up with the announcement of game winners, top fundraisers, and raffle winners.
Participants also had the opportunity to meet some Easter Seals' kids, and learn more about the Easter Seals mission. "Although this is a fun event, the most important part is knowing we're helping local children and adults with disabilities and special needs gain opportunities for independence," said Tara Houser, Office Olympix chair.  First Capital Federal Credit Union is proud to be the Presenting Sponsor for this event.  In all, Office Olympix raised more than $35,000 for Easter Seals Central PA, a new record for the event.
---