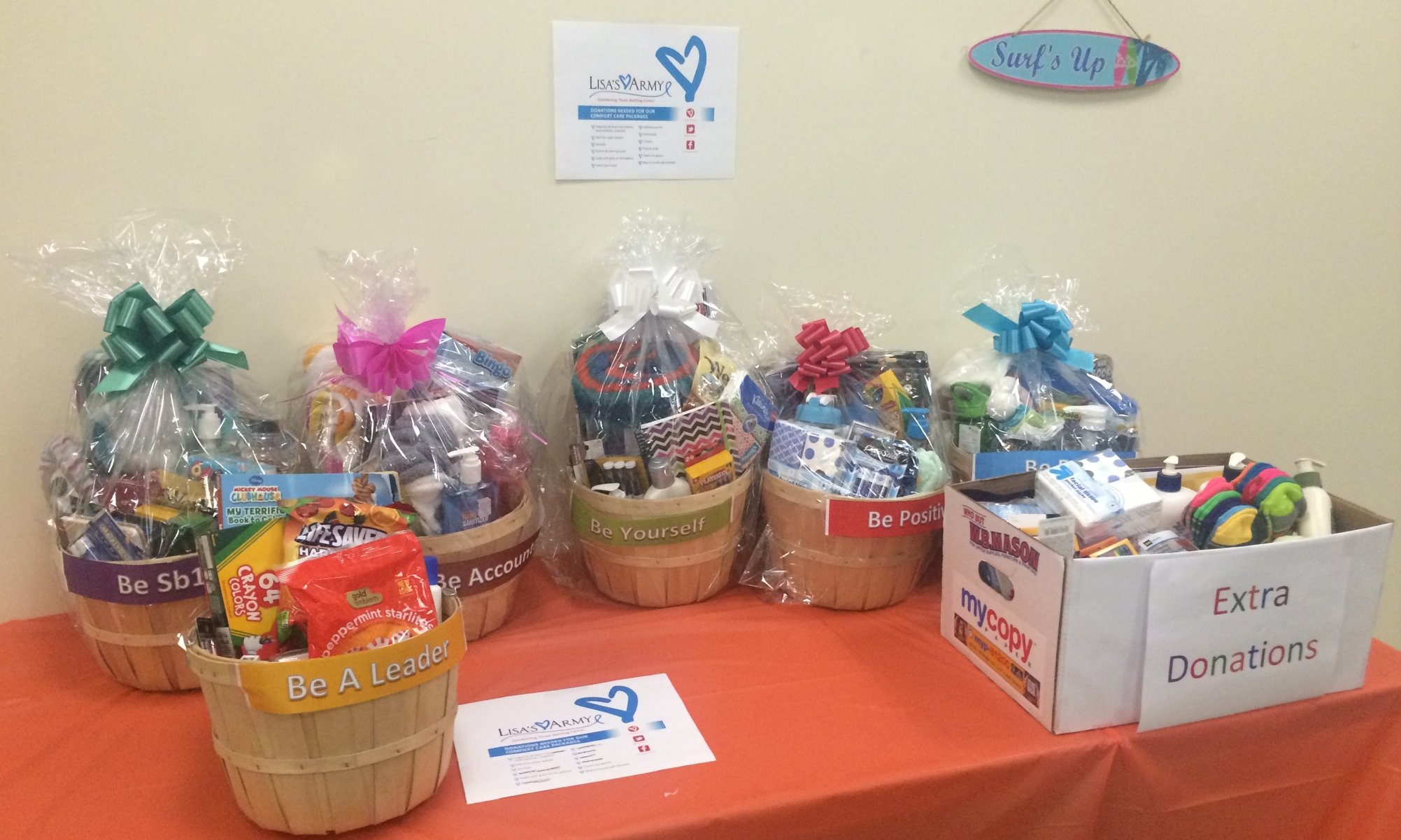 Sb1 donates baskets to Lisa's Army
PHILADELPHIA, PA (June 25, 2015) — Always eager to support a local cause through the credit union's Be Accountable corporate value initiative, Sb1 employees donated over 100 items, helping fill five Lisa's Army Comfort Care Packages with blankets, journals, games, and personal care items.
"Our employees are incredibly compassionate," stated Rob Werner, Sb1 Federal Credit Union President and CEO. "Our value of Be Accountable is a great way for the team to show their support for those dealing with cancer."
Launched by Lisa Loonstyn-Golden during her fight with cancer, Lisa's Army fights to make a difference in the world. Donations are packaged into Comfort Care Packages that include donated items as well as an inspirational card, an Apple iPad or BEATs headphones, an iTunes gift card, and more. Each Comfort Care Package is worth $600, but is priceless to the recipient.
"We're encouraging our members and those throughout the community to join the fight comforting those battling cancer at Lisasarmy.org" said Werner. "Together, we can do great things."
About Lisa's Army
Lisasarmy.org is a non-profit organization dedicated to providing comfort to courageous individuals currently undergoing cancer treatments. In 2014, over 180 care packages were delivered to men, women, and children through the community.
About Sb1 Federal Credit Union
Sb1fcu.org is one of the largest federally insured financial cooperatives in Philadelphia with approximately $600 million in assets and 32,000 members. Originally founded in 1977 by the employees of the SmithKline Corporation, Sb1 has evolved to serve over 100 companies across the country and Philadelphia area residents. Membership details at sb1fcu.org.
---