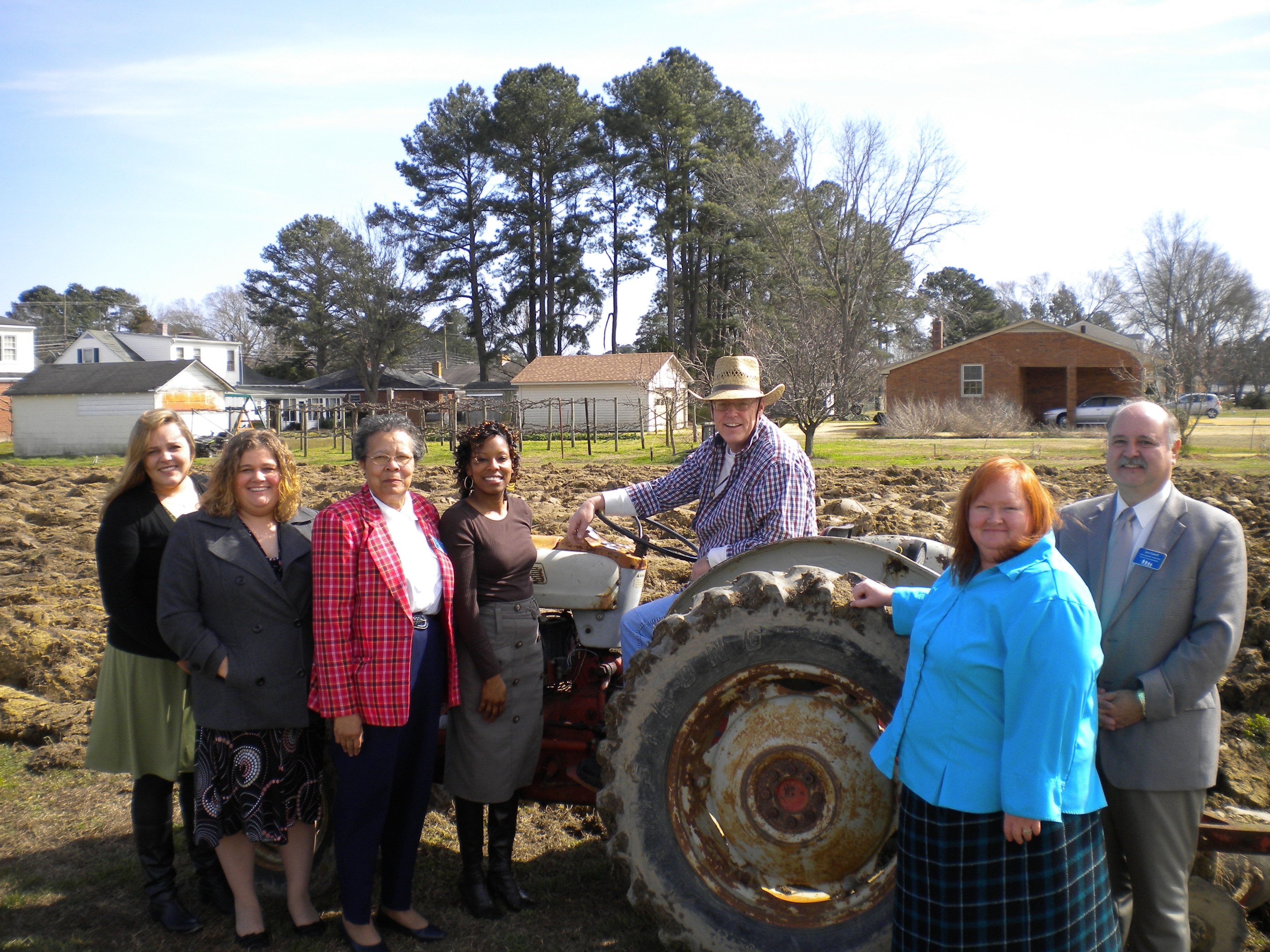 SECU Provides Community Gardening Experience in Ahoskie, NC!
RALEIGH, NC – State Employees' Credit Union (SECU) is reaching out to local public school students and the farming community in Ahoskie, North Carolina, joining in a new adventure – a community garden project.  In mid-April, Credit Union staff and Advisory Board members at SECU's Ahoskie branch will oversee the development of the project on a 1.5 acre open field adjacent to the branch office.  The garden will serve as an engaging outdoor experience for local elementary school field trips, providing teachers with interactive, hands-on tools that will help meet various curriculum objectives in social studies, math and geography.  With the help of local farmers preparing the soil, the young students will learn how to plant, maintain, and harvest fresh produce including watermelon, corn, and cucumbers.
The community garden concept caught the attention of James Eure, Senior Vice President of SECU's Ahoskie branch, after attending conferences on North Carolina's farming industry.  The spring garden project quickly gained the approval of SECU staff, local members, and the Ahoskie community.  "We are very excited about this project," comments Mr. Eure.  "This is an ideal outdoor activity and educational tool for young children to learn more about farming and becoming good stewards of the land and its resources."
About SECU
A not-for-profit financial cooperative owned by its members, SECU has been providing employees of the State of North Carolina and their families with consumer financial services for 75 years.  With 1.8 million members, SECU provides services through 248 branch offices, 1,100 ATMs, 24/7 Contact Centers and a website, www.ncsecu.org.
---