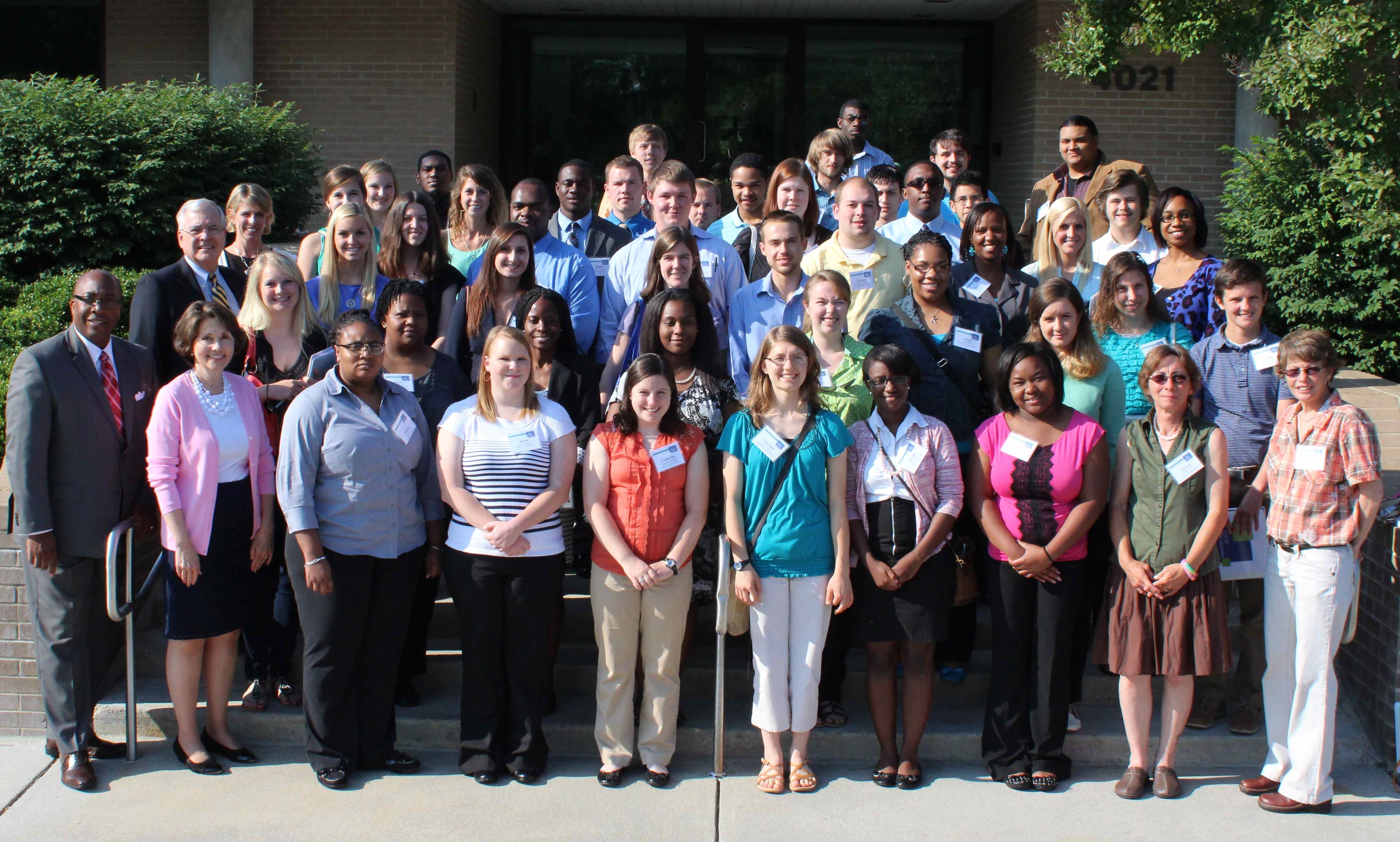 SECU Public Service Internship Program Underway for 47 NC College Students
RALEIGH, NC (June 18, 2013) A 2-day orientation session held recently in Raleigh, NC marked the start of the State Employees' Credit Union (SECU) Public Service Internship program for 47 college students and their county mentors.  SECU Foundation and North Carolina Rural Economic Development Center officials welcomed the new SECU Public Service Interns and presented expectations for the summer program.  The orientation began with team building and leadership activities, followed by a dinner reception.  Day two's session provided a rolling workshop/study tour of Chatham and Montgomery Counties to give the emerging leaders an opportunity to experience and learn more about the people, history, culture and economy of these rural North Carolina regions.
SECU members via the SECU Foundation provided funding for the Internship program in partnership with the Rural Center.  The tremendous response to the program led SECU Foundation Board of Directors to approve additional funding, expanding participation from the originally approved 35 to 47 interns.
"Through this Internship experience, each of you will acquire a better understanding of what is needed to make a positive difference in the economic future of so many of North Carolina's rural communities," stated Jo Anne Sanford, SECU Foundation Board of Directors member and orientation guest speaker.  "We are proud to partner with the North Carolina Rural Economic Development Center to support this venture, and want to thank the county government sponsors for their commitment to providing opportunities for these motivated interns to give back to their community through public service."
About SECU and the SECU Foundation
A not-for-profit financial cooperative owned by its members, SECU has been providing employees of the State of North Carolina and their families with consumer financial services for over 75 years.  With 1.8 million members, SECU provides services through 248 branch offices, 1,100 ATMs, 24/7 Contact Centers and a website, www.ncsecu.org.  The SECU Foundation, a 501c (3) charitable organization funded solely by the contributions of SECU members, promotes local community development in North Carolina primarily through high impact projects in the areas of housing, education, healthcare and human services.
---