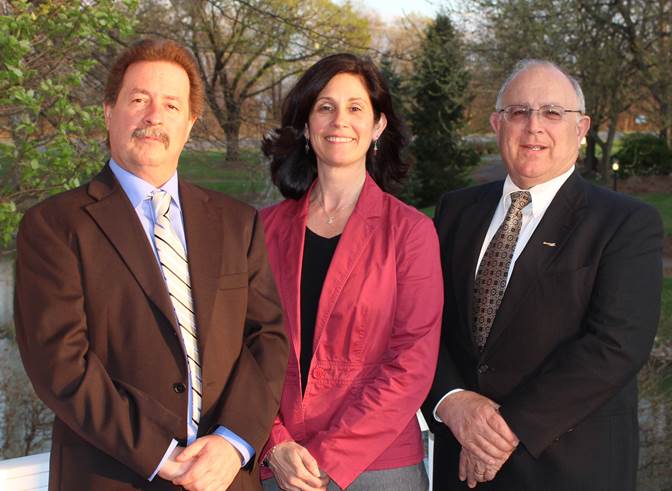 Service 1st hosts annual Meeting of the Membership
DANVILLE, PA (May 28, 2014) — Service 1st Federal Credit Union hosted its annual meeting of the membership on Wednesday, April 23, at the Country Cupboard Restaurant, Lewisburg, PA.  At the meeting, Service 1st announced the re-election of Harold Hurst, Tracy Shirk, and Lori Wilson to the credit union's Board of Directors.  All three were incumbents seeking re-election to a three-year term.  Harold Hurst has served as a Director for the credit union for 15 years.  Tracy Shirk currently serves as the Secretary of the Board and has been a Director for 10 years; he also served on the Supervisory Committee from 1998-2004.  Lori Wilson has been a Board Director for 3 years and has been a credit union member since 1990.  Other Service 1st Board members include:  Barbara Criswell – Treasurer, David Cutright – Chair, Steven Endress – Vice Chair, Kathy Linn, Dr. O. Fred Miller, and Deborah Petretich Templeton, R.Ph., MHA.  Eric Polczynski, Supervisory Committee Chair was also in attendance.
Over 250 members were in attendance to hear David Cutright, Board Chair and William J. Lavage, President/CEO share Service 1st's strong financial performance and being selected as the National Association of Federal Credit Union's Federal Credit Union of the Year for 2013.  Cutright commented, "Service 1st is honored to be recognized for this achievement and we attribute our success to the support we receive from our members."  Lavage provided an update on the growth of Service 1st compared to credit unions nationally as well as in Pennsylvania, indicating the credit union was out-performing peers in key areas.
Cutright and Lavage also recognized 14 Service 1st directors and employees for over 165 combined years of service to the credit union.  The evening concluded with a complimentary dinner and prizes.
PHOTO CAPTION: Pictured here are newly, re-elect members of the Service 1st Federal Credit Union Board of Directors.  From left to right are Tracy Shirk, Board Secretary; Lori Wilson, Board Member and Harold Hurst, Board Member.  Over 250 members were in attendance at the Service 1st Annual Meeting held at Country Cupboard in Lewisburg.
Service 1st Federal Credit Union is a full-service, financial institution providing service to more than 23,000 members with total assets exceeding $230 million. Service 1st has current branch offices located in Danville, Lewisburg, Loyalsock, Mifflinburg, Shamokin Dam, Wilkes-Barre. For more information about Service 1st, visit www.service1.org.
---