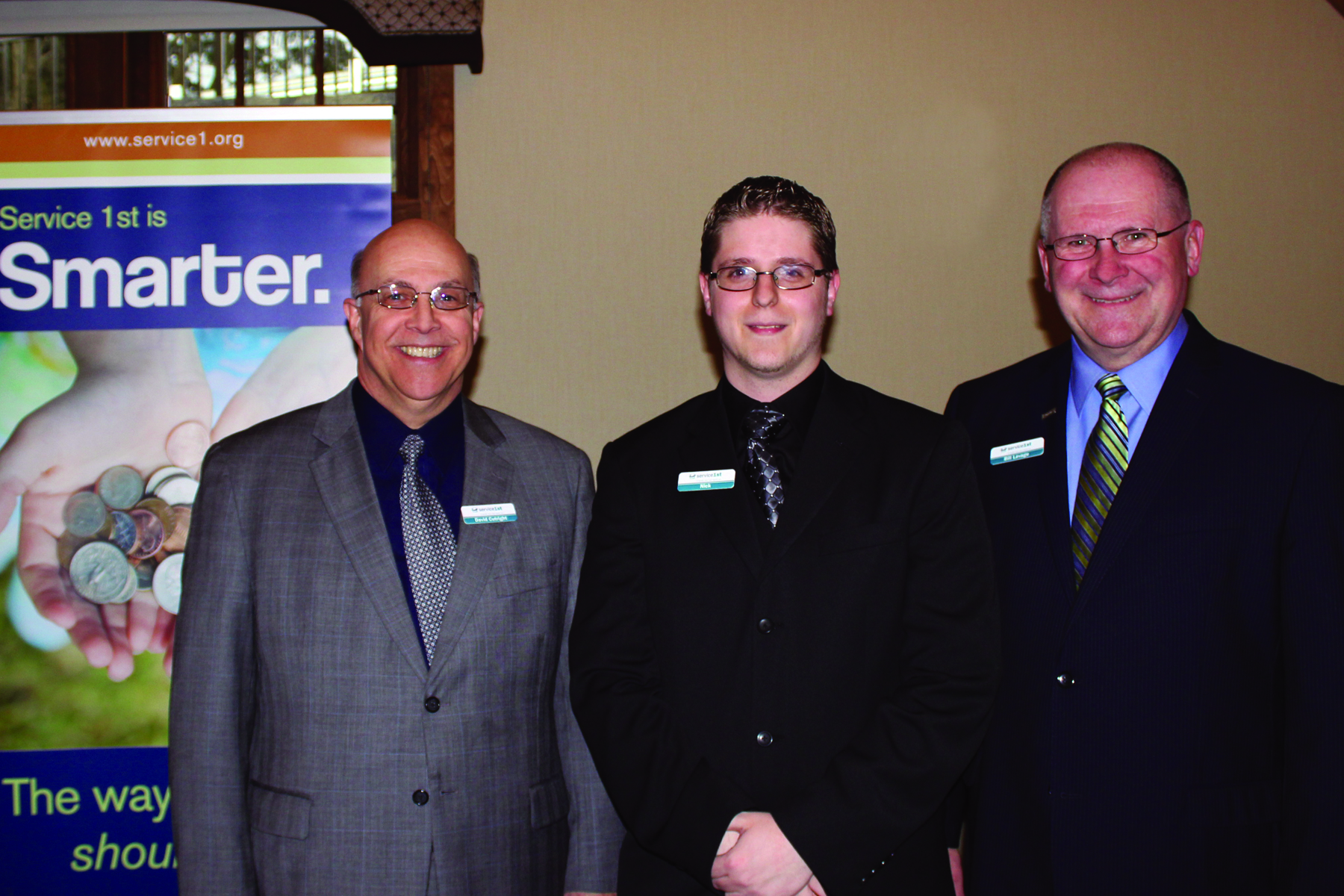 Service 1st Hosts Annual Meeting of the Membership
DANVILLE, PA (April 25, 2013) – Service 1st Federal Credit Union hosted its annual meeting of the membership on Wednesday, April 24th at the Pine Barn Inn located in Danville.  At the meeting, Service 1st announced the re-election of Barbara Criswell, Steven W. Endress, and O. Fred Miller, III, MD to the credit union's Board of Directors.  All three were incumbents seeking re-election to a three-year term.  Barbara Criswell has served as a Director for the credit union for 26 years and this is her second consecutive year as Treasurer of the Board.  Steven Endress currently serves as the Vice Chair of the Board and has been a Director for 15 years.  O. Fred Miller has been a Board Director for 16 years and has been a member since the founding of the credit union in 1975.  Other Service 1st Board members include:  Harold Hurst, David Cutright, Deborah Petretich Templeton, R.Ph., MHA, Tracy Shirk, Kathy Linn and Lori Wilson.  Eric Polczynski, Supervisory Committee Chair was also in attendance.
Over 260 members were in attendance to hear David Cutright, Board Chair and William J. Lavage, President/CEO share the good news that Service 1st experienced a strong financial performance and double-digit loan and deposit growth throughout 2012.  Cutright commented, "Service 1st's exceptional success in 2012 is a direct result of the trust our members place in us and the exceptional people serving as volunteers and staff members."  Lavage provided an update on the growth of Service 1st, highlighting the exciting events that have occurred in 2012, including the first annual Service 1st Charity Duck Derby which raised over $9,300 for local charities.   Lavage also recognized Service 1st employees for milestone years of service to the credit union.  The evening concluded with a complimentary dinner and prizes.
Service 1st Federal Credit Union is a full-service, financial institution providing service to more than 21,000 members with total assets exceeding $220 million. Service 1st has current branch offices located in Danville, Lewisburg, Loyalsock, Shamokin Dam, Wilkes-Barre. For more information about Service 1st, visit www.service1.org.
---