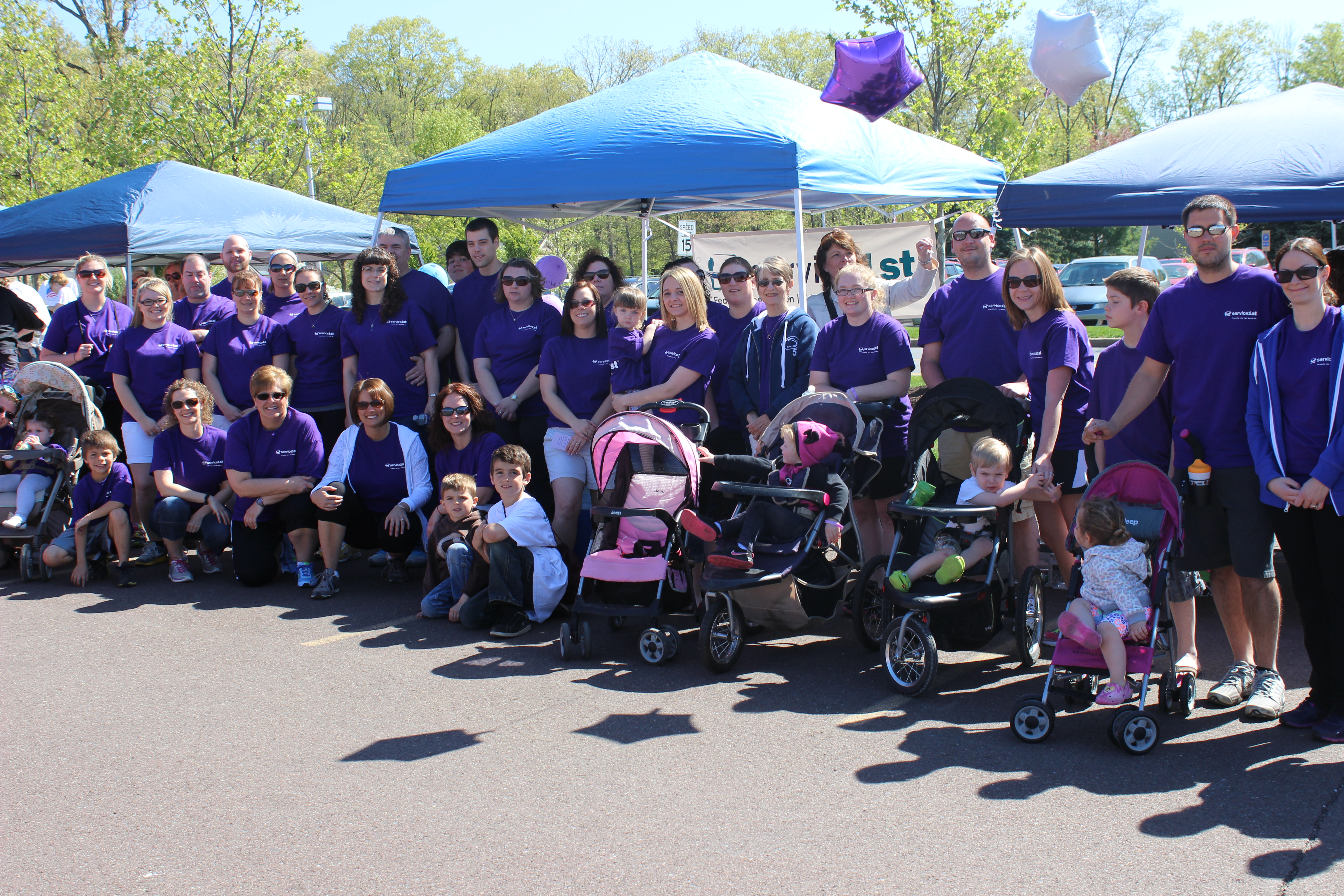 Service 1st Marches for Babies
DANVILLE, PA (May 17, 2013) Impact.  We don't often think about the impact that just one person can have.  And when you get a group of people together…well, then you can move mountains.  Over 40 Service 1st staff and family volunteered to participate in Geisinger Health System's annual March for Babies.  This dedicated group raised over $3,900, coming out to approximately $100 raised per person!  All Service 1st attendees were given a purple t-shirt to help show their support for the event.  The path was a sea of purple as families, couples, children, and even babies, marched to raise money for babies, and their families, who are in need of medical treatment.  Funds raised from this event help financially support the families of babies who are born too soon, with life saving technology and research.  Funds also help to support foster programs in local communities that help moms have full term pregnancies and ensure that babies start out life healthy.
Service 1st Federal Credit Union is a full-service, financial institution providing service to more than 21,000 members with total assets exceeding $220 million. Service 1st has current branch offices located in Danville, Lewisburg, Loyalsock, Shamokin Dam, Wilkes-Barre. For more information about Service 1st, stop by one of our locations or visit www.service1.org.
---