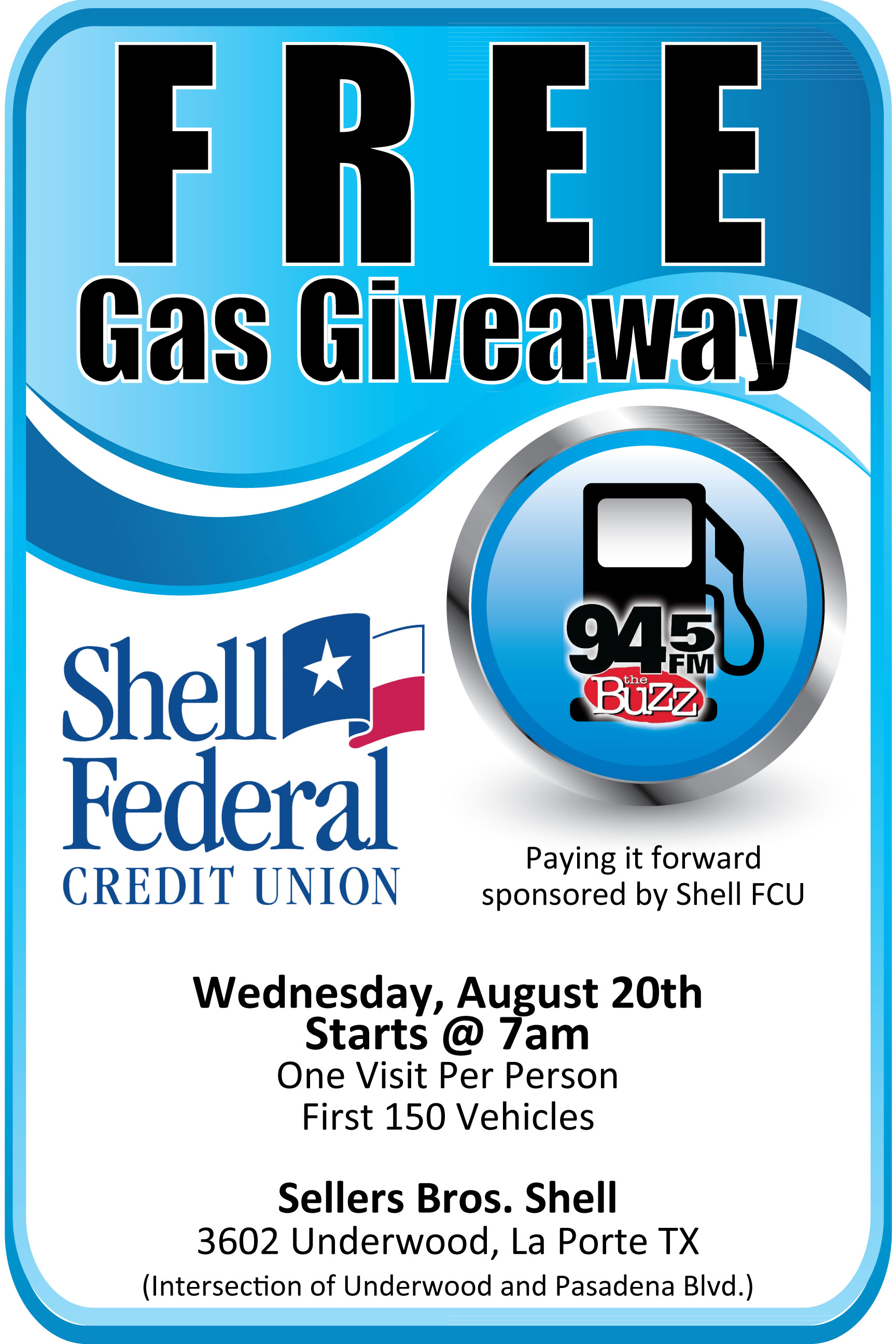 Shell Federal Credit Union to host free gas giveaway on August 20th 2014
Deer Park, TX (August 13, 2014) — Shell Federal Credit Union will be Changing Lives on Wednesday, August 20th as they host their 2nd gas giveaway. FREE GAS will be pumped at the Sellers Bros Shell gas station located at 3602 Underwood in La Porte (intersection of Underwood and Pasadena Blvd) starting at 7AM on Wednesday, August 20th. Lineup will begin at 5AM and the first 150 vehicles will receive $30 of GAS pumped into their vehicle FREE of charge. Recipients need not be a member of Shell FCU and security will be on location to assist with traffic control.
In October of 2013, Shell FCU hosted its first Gas Giveaway event. It was extraordinarily successful and gained strong media attention from local news and radio stations. With such a great turn out Shell FCU decided to increase the number of recipients for this gas giveaway. Following the credit union philosophy of People Helping People, Shell FCU is excited about this event and giving back to their community.
For more than 75 years Shell FCU has continuously given back to its communities through financial assistance and community outreach. With positive support, interest rate reduction and debt consolidation, Shell FCU can help individuals pay off debt and start saving. Anyone who lives, works, worships or attends school in Harris County is eligible to bank with Shell FCU.
---