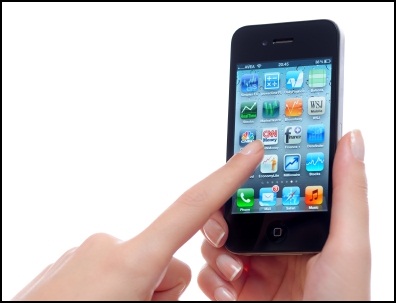 Skip the $425 Annual Gym Costs and Get in Shape with GoBankingRates' Top Ten Money-Saving Health and Fitness Apps
As Americans strive to get in shape for swimsuit and vacation season, many may be discouraged by the high cost of gym memberships and other health products. To help consumers in their search for inexpensive alternatives, personal finance site www.GoBankingRates.com  finds ten leading fitness apps that make exercising and eating right easy and affordable.
EL SEGUNDO, CA (June 1, 2013) Getting bathing suit ready is a common goal as summer draws near, but those shooting to reach their health objectives may feel short on cash to fund it. In fact, in 2012 the U.S. health club industry generated $21.8 billion in revenue from 51.3 million members, according to industry statistics from IHRSA. This means Americans spent an average of $425 at gyms or health clubs.
With additional expenses such as health foods, personal trainers, fitness equipment and apparel, and paid weight loss programs like Weight Watchers, the cost of staying fit quickly adds up. But with the help of free and inexpensive health and fitness apps, GoBankingRates shows consumers how they can give their wallets a rest while still working up a sweat.
"If you've been slow to start on your goal to a beach-ready body, it may be because you're having a hard time getting to the gym — or can't afford a membership," points out GoBankingRates expert contributor, Stacey Bumpus. "The good news is if you have a smartphone you may not need the gym at all!"
In fact, one in five Americans (21 percent) already uses a fitness apps or a similar form of technology to track and kick start their health goals, according to data from a Pew Center report.
"Current estimates show that, as of January 2013, nearly 13,000 health and fitness apps were already available. With thousands of apps ready to be downloaded – many of them free – there's no excuse for not getting a good fitness routine started from the comfort of your home," Bumpus says.
To help consumers get a jump on their fitness goals while avoiding high costs of staying fit, GoBankingRates sifted through the top fitness apps to find the best and most useful. Its guide to the top 10 health and fitness apps includes a range of tools, from workout apps to activity trackers and calorie counters.
See the full list of fitness apps here: http://www.gobankingrates.com/savings-account/how-to-gym-workout-10-fitness-apps/
For questions about this report or to speak with a GoBankingRates editor, please use the contact information below.
About GoBankingRates
GoBankingRates.com is a national website dedicated to connecting readers with the best interest rates on financial services nationwide, as well as informative personal finance content, news and tools. GoBankingRates collects interest rate information from more than 4,000 U.S. banks and credit unions, making it the only online rates aggregator with the ability to provide the most comprehensive and authentic local interest rate information.
---