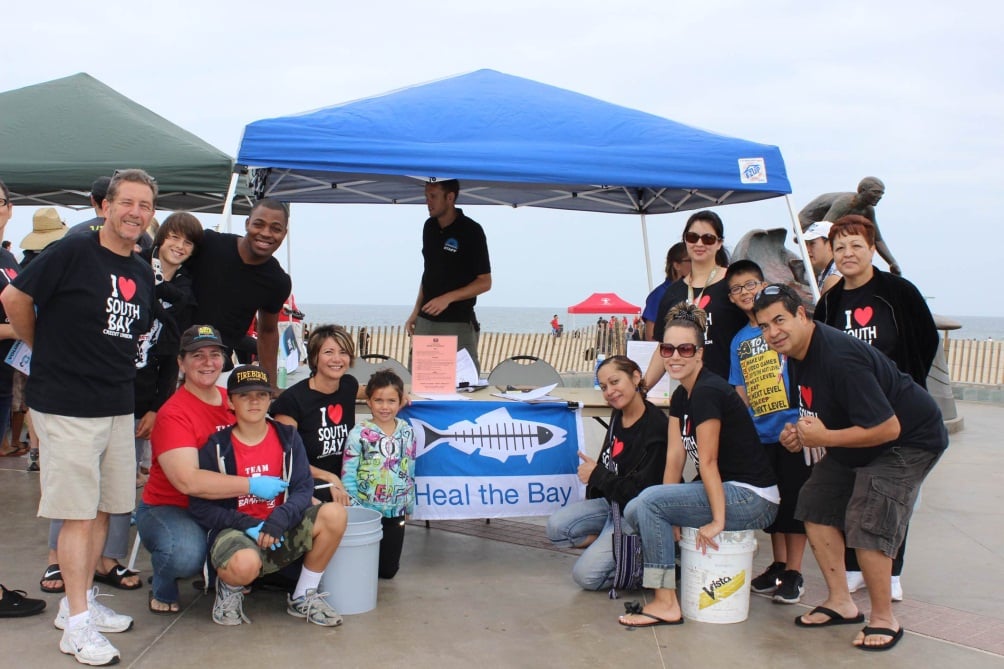 South Bay Credit Union volunteers participate in Coastal Cleanup Day
LOS ANGELES, CA (September 24, 2013) — When more than 11,000 Los Angeles area residents swarmed the beaches for Coastal Cleanup Day Sept. 21, South Bay Credit Union staff was there to help.
Touted as the biggest volunteer day in the world, South Bay CU employees and families helped pick up some 24,000 pounds of trash. The cleanup effort covered 32 miles of beach, inland waterways, regional parks and city neighborhoods in Los Angeles County.
"We are part of this community," says Jennifer Oliver, president and CEO of South Bay Credit Union, which has branches in Redondo Beach and Torrance. "What a great way to show our commitment by helping clean up what makes this area so special, the beaches we all share."
More than a dozen employees and family members, including children, took part. "This was our first time, but we'll definitely do it again," Oliver says.
The South Bay Credit Union team worked in Hermosa Beach. Organizers say cigarette butts are the most common items discarded on the beaches, but volunteers also found five statues of the Hindu god Ganesha, a chaise lounge and 120 pounds of discarded carpet.  For more information about the event, visit www.healthebay.org.
"It's great when people, especially kids, take part in this," Oliver says. "We want to do our part to protect the ocean we love from pollution.  "
Sponsored by Heal the Bay, in partnership with the California Coastal Commission, the cleanup day is part of a global event led by Ocean Conservancy, encompassing more than half a million volunteers in nearly 100 countries and all 50 United States. The Guinness Book of World Records has recognized the event as the world's biggest 24-hour volunteer event.
"We are a small part of the big picture," Oliver says. "But that's what credit unions do: We bring people together and together we can do great things."
---