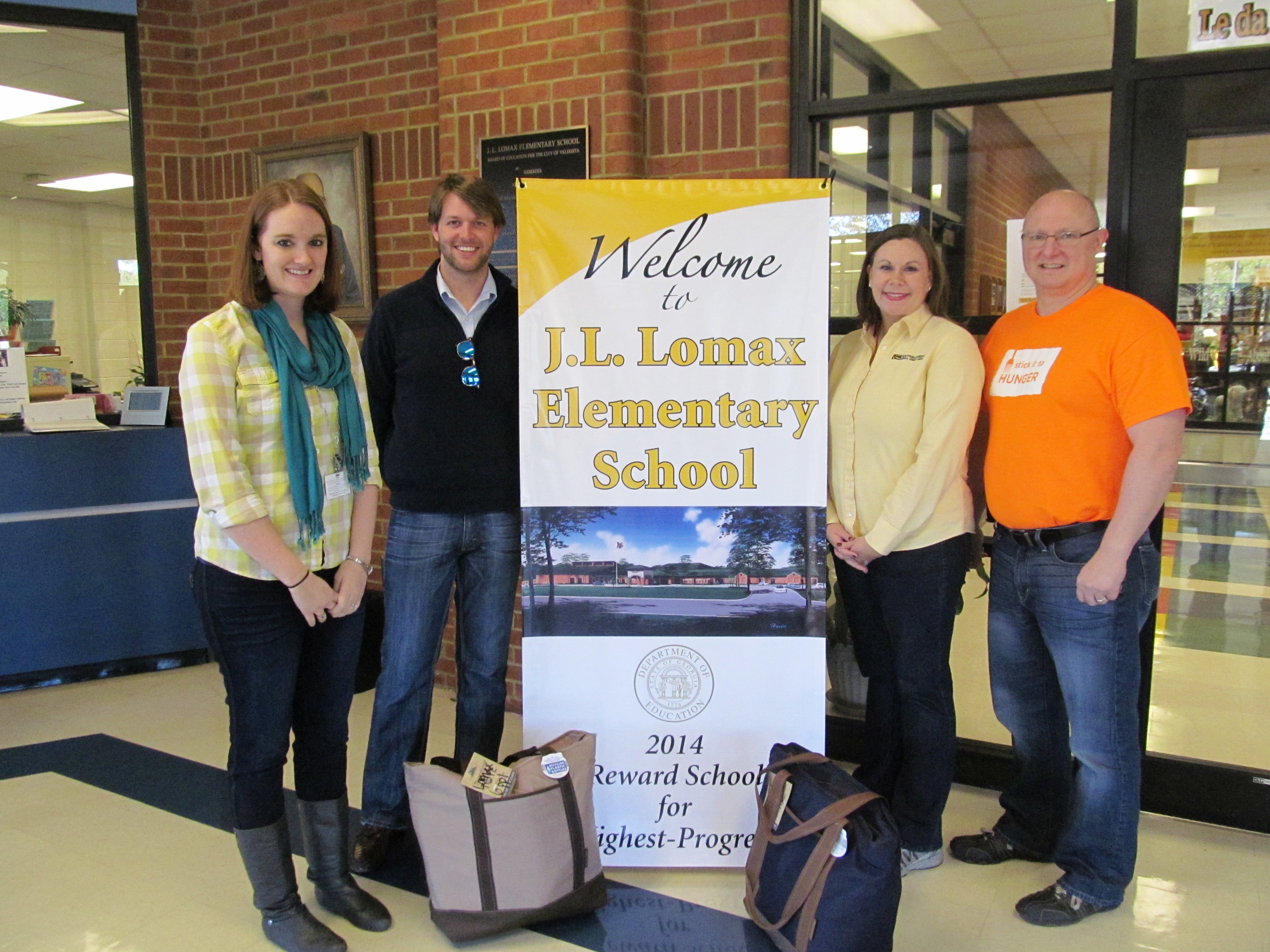 Southeastern donates Thanksgiving meals to families in need
VALDOSTA, GA (November 24, 2014) — For the fifth year in a row, Southeastern Federal Credit Union provided Thanksgiving meals to ten disadvantaged families in the Valdosta community. Southeastern purchased turkeys and employees generously donated side dishes, desserts, and bread so that the families could have a traditional Thanksgiving meal. The ten families who received meals were identified by Southeastern's Community Partners in Education (CPIE) partner schools as being in need during this time of Thanksgiving.
Since the meal drive began in 2010, Southeastern has provided full Thanksgiving meals to 44 local families. "Our employees enjoy participating in this project year after year and giving back to our community," says Courtney Gooding, Marketing Manager at Southeastern. "We appreciate our Community Partners in Education schools and all that they do for the children and families in our community. The least we can do is help out a few of those families during the holidays." Southeastern's CPIE schools include: J.L. Lomax Elementary, Moulton Branch Elementary, W.G. Nunn Elementary, J.L. Newbern Middle, and Pine Grove Middle. The Credit Union has participated in the Community Partners in Education program for more than 10 years.
Southeastern Federal Credit Union is a not-for-profit financial institution serving South Georgia since 1953. The Credit Union is owned by its 26,000+ members and governed by a member-elected board of directors. Southeastern has branch offices located in Valdosta, Tifton and Moody AFB. 
---