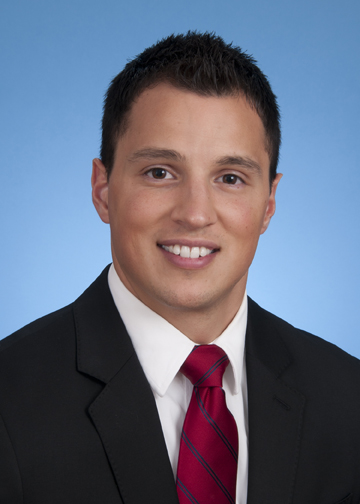 Space Coast Credit Union Promotes Gary Prager to Director of Consumer Sales
MELBOURNE, FL (September 5, 2013) — Space Coast Credit Union is pleased to announce the promotion of Gary Prager from Express Sales Manager to Director of Consumer Sales. In his new role, Prager will assume responsibility for Express Sales and Indirect Lending Sales. This represents over $520 million in auto production and $120 million in first mortgage production.
Prager joined SCCU in 2007 as an Express Sales Associate, where he quickly became one of the top producers. In 2011 he was promoted to Express Sales Manager, and his efforts contributed to a 36% increase in auto production for the credit union. In addition, Prager was integral in transitioning mortgage origination to the credit union's Express Sales call center, producing over $248 million in first mortgages since 2012.
"Gary demonstrates a keen understanding of what needs to get done and how to do it.  By consistently focusing on results, efficiency, and member experience he has been able to leverage the Express department in creating value for our membership," remarked Doug Samuels, President and CEO of SCCU.
Prager asserts "SCCU is Brevard County's number one auto lender, and I am confident that we can leverage our Express Sales model similarly to be the preferred mortgage lender for members, and expand our market share in newly acquired markets in South Florida."
Prior to joining SCCU, Prager spent 6 years at Sheboygan Area Credit Union, serving as a Consumer Loan Officer and Collections Department Manager. Prager holds a degree in Business Administration from Brevard Community College.
Space Coast Credit Union was chartered in 1951 and is headquartered in Melbourne, Florida. The Credit Union serves over 230,000 members with assets of over $3 billion through a network of 57 branches and over 100 ATMs located throughout Florida and through its web site, SCCU.com. Space Coast Credit Union is open for membership to anyone who lives or works in the fourteen Florida counties it serves. Locations can be found at SCCU.com/locations.
---