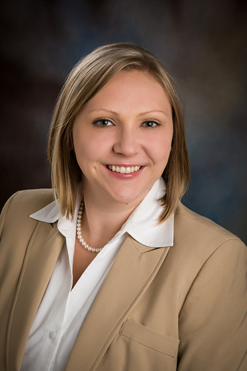 St. Helens Community FCU Welcomes Ryann Conrad as VP of Marketing
ST. HELENS, OR (June 7, 2013) St. Helens Community Federal Credit Union (SHCU) today announced the hire of Ryann Conrad as its vice president of marketing. In this new role, Conrad will drive awareness of SHCU products and services as the credit union seeks to strengthen financial relationships with residents and businesses throughout Columbia County.
Conrad brings to her position over a decade of industry experience and knowledge, having worked for some of Oregon's leading credit unions. Most recently, Conrad played a key role on the marketing team of Clackamas Federal Credit Union, where she led highly successful member awareness campaigns and developed the credit union's social media strategy.
"Ryann possesses the marketing skills and industry experience needed to make sure SHCU effectively communicates to members and other local residents the benefits of our products and services," said SHCU President and CEO Brooke Van Vleet. "She's also a true believer in the credit union commitment to 'people helping people,' and is a great addition to the SHCU family."
Conrad graduated from Portland State University and is currently a student at Western CUNA Management School. She also serves as chair for the Northwest Credit Union Association's Financial Education Committee.
About St. Helens Community Federal Credit Union
St. Helens Community Credit Federal Union (SHCU) is a not-for-profit, member-owned financial cooperative serving residents in Columbia County and Sauvie Island, Oregon since 1938. Additional information about SHCU is available at www.shcu.org.
---