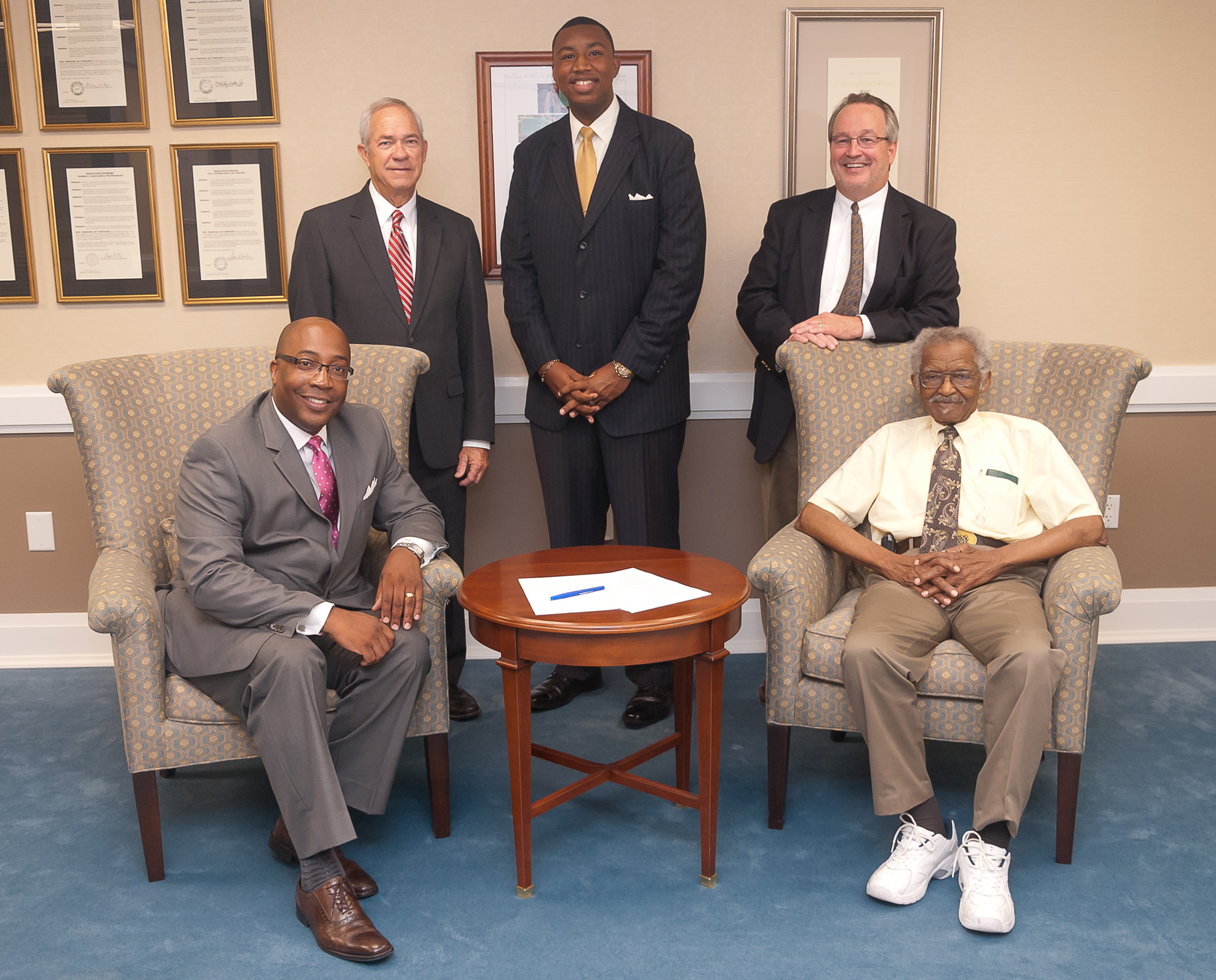 State Employees' Credit Union to Assist Greater Kinston Credit Union Through Servicing Partnership
RALEIGH, NC (July 19, 2013) — Representatives from State Employees' Credit Union (SECU) and Greater Kinston Credit Union (GKCU) met recently to solidify a new partnership — a contractual agreement to assist the Kinston cooperative with the management of its operating systems and services.  Through the partnership, SECU will provide full back-office support to help GKCU minimize operational expenses and focus on strengthening and revitalizing the Credit Union's efforts for creating future growth opportunities.  The conversion to SECU's systems and services will provide the platform to enhance GKCU's full service offering of member products and services with greater convenience and accessibility.  State Employees' Credit Union currently provides similar operational services to the Durham-based Latino Community Credit Union.
Shawn Wilson, Manager/CEO of GKCU remarks, "We are pleased to have SECU partner with us!  SECU's expertise, proficiency, and standard have made them the proven-leader of the credit union movement in our great State.  With their assistance and support, GKCU will be able to focus more on servicing membership, community outreach and expanding awareness to the surrounding communities within our field of membership.  We are looking forward to the future growth and success that will occur from this landmark association!"
Greater Kinston Credit Union is a community-based cooperative serving members with affordable financial services for over 60 years, and is one of the last three African-American credit unions in North Carolina continuing to primarily serve its demographic member population.  Charles E. Sanders, one of two original GKCU co-founders, saw the community's needs during a period when many black citizens of Kinston either did not have access to credit or were paying exorbitant interest rates between 30-50%.  In early 1952, Mr. Sanders and another colleague approached the NC Department of Agriculture about incorporating a credit union. Later that year, they began operating GKCU out of Mr. Sanders' Kinston residence with first-year deposits totaling $301.25. Today, with assets approaching $11 million and a membership base of more than 5,000 members throughout the five-county area of Lenoir, Greene, Craven, Pitt and Jones Counties, there is increasing community awareness of the cooperative's historical significance, value and need for the financial services and opportunities provided by GKCU.
McKinley Wooten, SECU Board of Directors Chair comments, "We are proud to partner with and support Greater Kinston Credit Union, a unique North Carolina cooperative model.  By joining forces, GKCU can devote more resources to future growth and expansion of services to serve its members well into the future."
About SECU
A not-for-profit financial cooperative owned by its members, SECU has been providing employees of the State of North Carolina and their families with consumer financial services for over 75 years.  With 1.8 million members, SECU provides services through 248 branch offices, 1,100 ATMs, 24/7 Contact Centers and a website, www.ncsecu.org
---