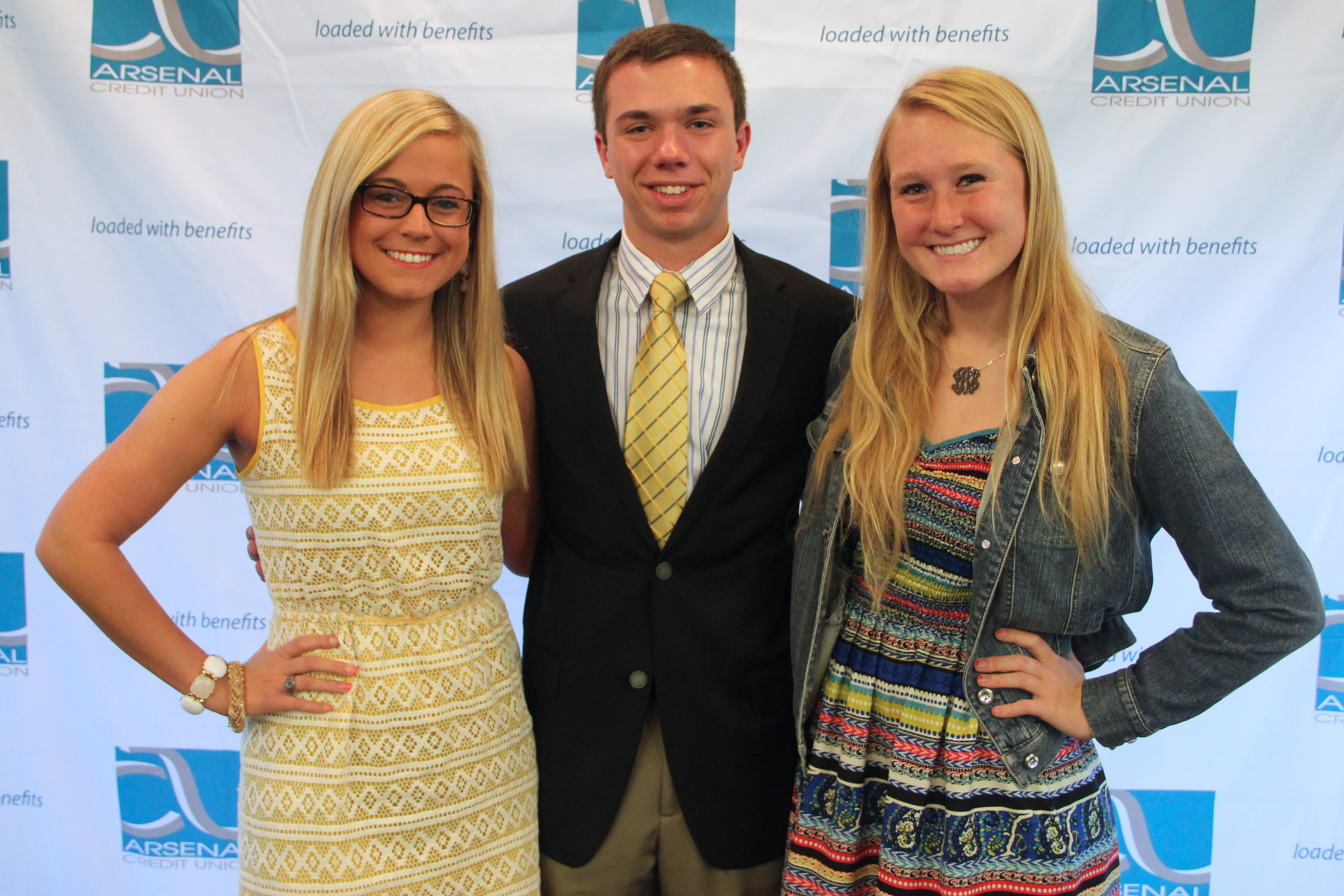 Students recognized, awarded scholarships
(May 7, 2014) — Three St. Louis-area students recently received college scholarships from Arsenal Credit Union based on academic achievements, extracurricular activities, and community involvement.
Brendan Keuss is a 2014 graduate of St. Louis University High School and earned a $1,800 scholarship from the credit union. He will attend the University of Tulsa to study chemical engineering. He is the daughter of Theresa and Richard Keuss of Oakville.
Peyton Bowe recently graduated from Nerinx Hall High School and received a $1,200 award. She will attend William Jewell College (Liberty, Mo.), where she plans to study biology in the hopes of becoming a doctor. She is the daughter of James and Diane Bowe of Arnold.
Taylor Paluczak, a new graduate of Oakville Senior High School, earned a $1,200 scholarship from the credit union. She will attend the University of Missouri-Columbia, where she hopes to earn a bachelor's degree and eventually a master's degree in elementary education. She is the daughter of Jeffrey and Cynthia Paluczak of Oakville.
In the past 18 years, Arsenal Credit Union has awarded $54,150 to 62 students.
Arsenal Credit Union is a not-for-profit financial institution with six branches in the St. Louis area. The credit union, founded in 1948, serves more than 25,000 members and has $200 million in assets. The purpose of Arsenal Credit Union is to promote thrift among its members by affording them an opportunity for accumulating their savings; to create for them a source of credit at fair and reasonable rates of interest; to provide the opportunity for the members to use and control their money for their mutual benefit; and to assist in the financial education of members and people who live in the community. 
---