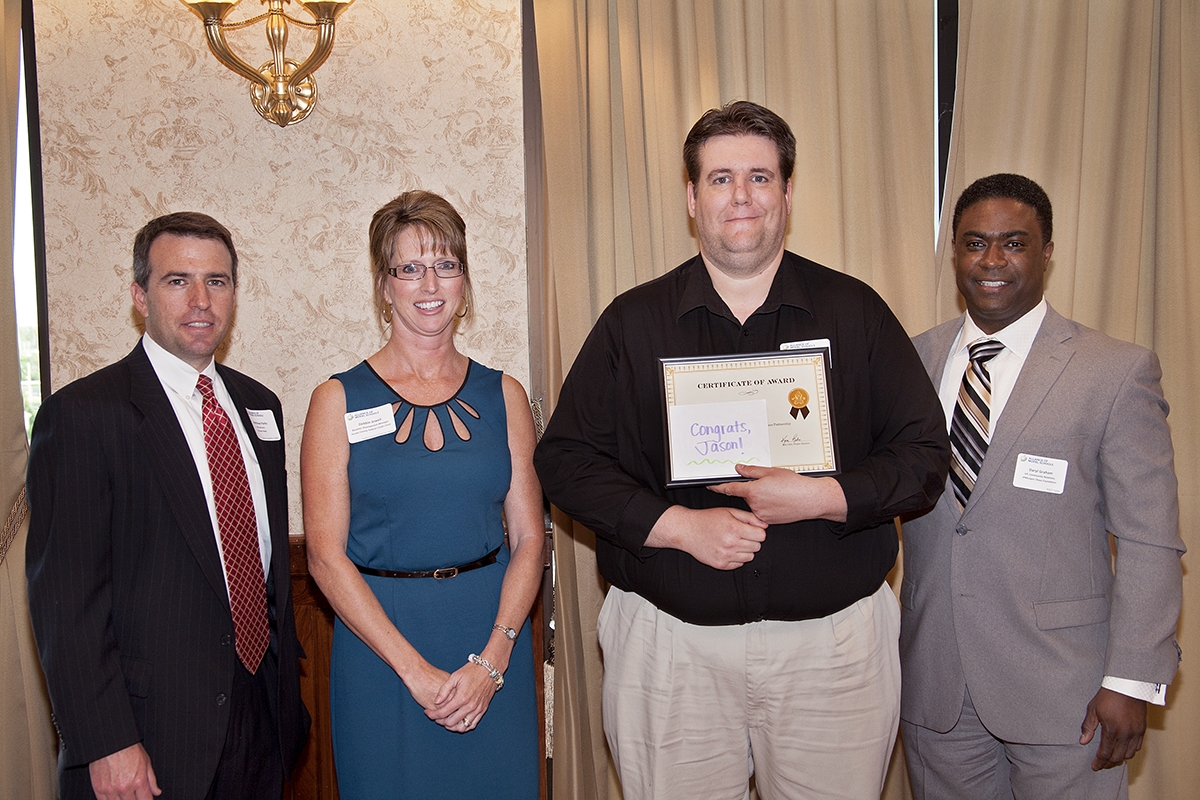 Sussex County Federal Credit Union Wins Community Business Partnership Award
SEAFORD, DE (June 5, 2013) The Alliance of Model Schools has awarded the 2013 Best Example of a Community or Business Partnership Award to DE New Tech Academy and Sussex County Federal Credit Union.  For the past 2 years, Sussex County FCU has partnered with instructor Jason Jeandell from  DE New Tech Academy, to teach students financial education through project-based lesson plans, which they in turn developed into real-life, educational resources designed to educate fellow students and their families on the importance of savings. Sussex County Federal Credit Union has embraced the opportunity to collaborate ideas and develop financial education assignments that apply project-based learning to help develop personal and professional life skill sets.  SCFCU Vice President of Marketing, Sharee Coleman stated "As a not-for-profit financial cooperative, it's our duty to make a positive contribution to the future financial success of these students.  We are thankful for the partnership opportunity that DE New Tech Academy provided to us and will do our part to make it a success for the betterment of the students".
Special kudos to Mr. Jason Jeandell, who has taken a very active role in ensuring his students understand economics and develop financial life skills that will positively impact their future personal and professional financial success.  As a result of his enthusiastic commitment, the students thrive in the learning environment.  Mr. Jason Jeandell said "It was great to be able to take what many consider simple yet oft not taught topic like savings and expand upon it to teach youths of all ages why it is important to save, what ways you can save your money and where of course the best place to save is, Sussex County Federal Credit Union!"   Debbie Jewell, Sussex County FCU Business Development Manager, taught the financial literacy program and challenged the students to develop 3 products (A Television commercial, Comic Book and Brochure).  The tasks included developing age-appropriate materials in the 3 assigned categories that would educate and inform students and their parents on the importance of saving.  Mrs. Jewell and members from WBOC worked with the students to lend development support, answer questions and provide guidance to help make learning fun!  The winners from each category had their materials published and distributed by Sussex County FCU.
For more than 54 years, Sussex County Federal Credit Union has existed as a not-for-profit, member-owned and operated financial institution; serving those who live, work, worship, attend school and/or volunteer in Sussex County or the City of Milford.  Visit www.sussexcfcu.com for additional information and to experience the credit union difference.
---