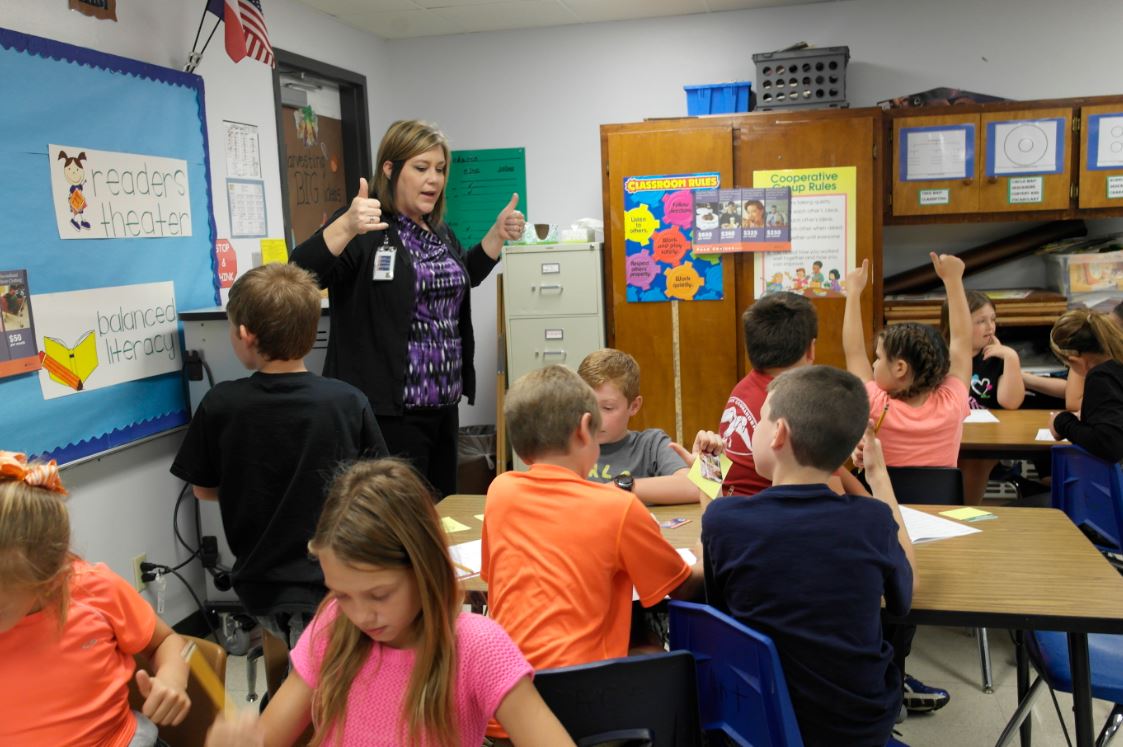 TDECU employees head into classrooms to teach financial skills to a new generation of Texans
LAKE JACKSON, TX (February 11, 2015) — TDECU strongly believes that it's never too early to teach students the financial skills that will benefit them later in life. Inspired by this, the credit union has formed a core group of volunteers who head weekly into area public schools to interact with children and teach financial literacy classes. Pictured above is one such volunteer. Here TDECU Training Department's Jessica McDonald teaches budgeting to a group of elementary students at Wild Peach Elementary. It's just of the many ways that TDECU is working to improve the lives of those within the communities it is proud to serve.
About TDECU 
Founded in 1955, TDECU is a not-for-profit financial cooperative with 200,000 members and greater than $2 billion in assets. TDECU currently has 40 service locations, including 35 retail branches, and offers a complete selection of convenient, innovative, and competitive products and services, including a full suite of deposit products as well as mortgage, auto and personal loan products, online and mobile banking. TDECU also offers, through its subsidiaries, retirement planning and wealth management, personal and business insurance products, and full title and realty services. Members can also access a nationwide network of over 55,000 surcharge-free ATMs. For more information visit TDECU.org or call 800.839.1154.
---