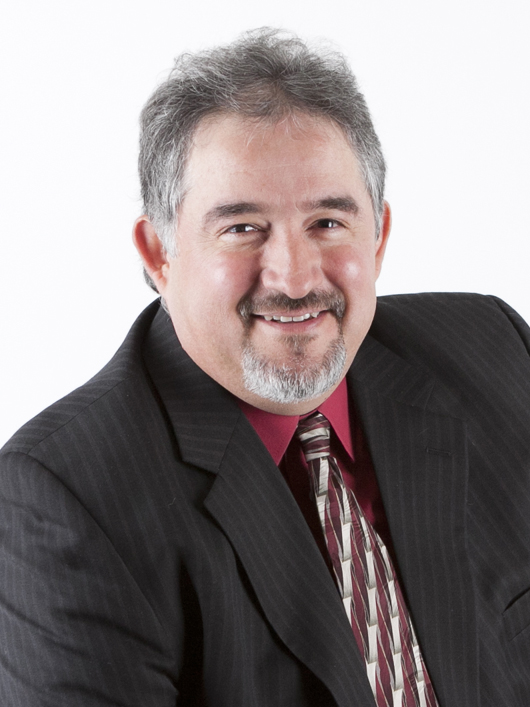 Texas Trust Credit Union's Willy Kelsey Wins 2013 Exceptional Leader Honors from CUES
MANSFIELD, TX (September 5, 2013) — Willy Kelsey, Executive Vice President and Chief Operations Officer at Texas Trust Credit Union, has been named the 2013 Exceptional Leader award winner by CUES, the Credit Union Executives Society.
Kelsey, who has been with Texas Trust since 2005, earned the honor for numerous accomplishments at the credit union during his eight-year tenure, as well as for accomplishments earlier in his quarter-century career. He will receive the award during the CUES' CEO/Executive Team Network™ event November 3-6 in San Diego.
The CUES Exceptional Leader award acknowledges decision-makers for their ambition, participation, and devotion to their credit union and the credit union movement. Nominees are evaluated on their accomplishments, goals, problem-solving abilities, professional development, and community and CUES contributions.
Highlights of Kelsey's tenure at Texas Trust include leading the restructuring of the mortgage department, a strategic success that paved the way for the credit union to achieve record mortgage loan production. According to ranking by the Dallas Business Journal, Texas Trust is the top credit union mortgage lender – and the 16th largest overall mortgage lender – in the Dallas-Fort Worth market, based on 2011 results.
In 2010, Kelsey led a Texas Trust initiative to centralize loan underwriting, resulting in the lowest direct loan delinquency in the credit union's history. That same year, he also directed the refinement of  the collection processes and restructured staffing, which brought consumer loan delinquency rates down to the lowest point in 20 years.
His restructuring efforts in the business lending department, creation of a deposit operations department to improve card operations, and overhaul of financial reporting processes to emphasize analysis of trends data strengthened Texas Trust's lending processes. With an improved ability to make lending decisions, Texas Trust achieved a 23.9 percent growth rate in 2012.
"Willy Kelsey has been an integral part of our success since arriving at Texas Trust," said Jim Minge, CEO of Texas Trust Credit Union. "His leadership style and great business sense have helped power our growth. The number of branches, for example, has nearly doubled under Willy's guidance, thanks to a highly effective reorganization of branch operations that he led, and his emphasis on member-friendly sales and service."
"In addition to having earned the Certified Chief Executive designation by attending CEO Institute, Willy Kelsey was in the group of inductees recognized in the inaugural CUES Rising 100 program in 2006," said Chuck Fagan, CUES' president/CEO. "He had great potential, and has achieved a tremendous amount since then."

About CUES
The Credit Union Executives Society is a Madison, Wisconsin-based, independent, not-for-profit, international membership association for credit union executives. CUES' mission is to educate and develop credit union CEOs, directors and future leaders. To learn more about CEO/Executive Team Network, visit cues.org/cnet; call 800.252.2664 or 608.271.2664, ext. 340; or email cues@cues.org. To learn more about the CUES Exceptional Leader award visit cues.org/recognition and select CUES Exceptional Leader. To learn more about CUES, visit cues.org.
About Texas Trust Credit Union
Texas Trust, one of the largest credit unions in North Texas and the 21st largest in Texas, provides financial services that enable members to build brighter financial futures. It has been operating for more than 75 years. As a full-service financial institution, Texas Trust offers checking, savings, mortgages, credit cards, CDs, Money Market accounts, IRAs, and investment and insurance services. Its business services include SBA and conventional loans, electronic payment cards, checking and money market accounts, merchant card processing, online banking, insurance, and the Employee Solutions Network. With assets of more than $760 million, Texas Trust operates in Dallas, Tarrant, and Henderson counties, as well as parts of Ellis and Johnson counties. It has 11 branches located in Mansfield, Grand Prairie, Arlington, Cedar Hill, Hurst, and Athens. Texas Trust is a federally insured financial institution. Deposits up to $250,000 are insured by the full faith of the federal government through the National Credit Union Administration (NCUA). For more information, visit www.TexasTrustCU.org.
---