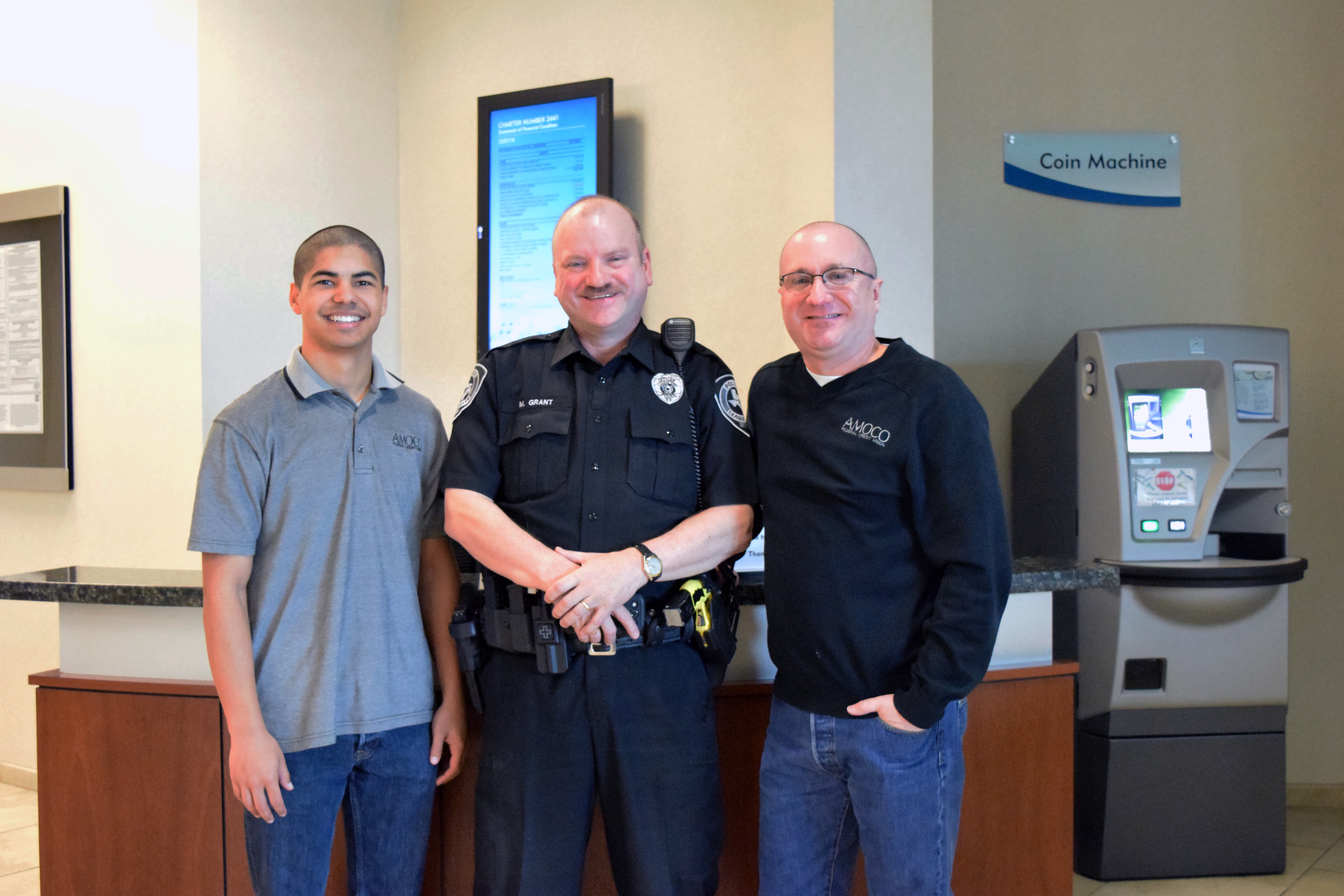 The Cancer Rory "Bares"
TEXAS CITY, TX (march 30, 2015) — When AMOCO Federal Credit Union found out that their own Police Officer's son, Rory Grant, was diagnosed with cancerous grade 3 brain tumors, AMOCO employees expressed their support by baring their heads.
In November 2014, Rory, 14, suffered a seizure at his school, Space Center Intermediate. Doctors at MD Anderson confirmed that his seizure had been caused by multiple cancerous brain tumors and surgery was needed. As if brain surgery wasn't enough of a challenge, he went through it awake. To date, Rory has undergone 33 radiation treatments and is currently receiving chemotherapy. Support from his friends and family has kept in good spirits.
Father, Marty Grant, has been one of AMOCO's police officers for six years, a League City detective for 22 years, and has worked with League City Police Department for 25 years. Marty has received overwhelming support throughout his son's treatment. A benefit will be hosted for Rory on Saturday, May 9th at Butler Longhorn Museum in League City. The benefit will be held from 11 a.m. to 5 p.m. and the donations will help with ongoing medical expenses.
Several AMOCO employees have battled and survived cancer and know the toll it can take on a family. Upon hearing about Rory, AMOCO sent well wishes, flowers and even bared their heads for him.
AMOCO Federal Credit Union is a member-owned cooperative organization. AMOCO's mission is: To Serve and Satisfy Our Members, and has done just that for more than 77 years. AMOCO strives to provide the best products and services available to its members by offering low loan rates and little to no fees. 
---