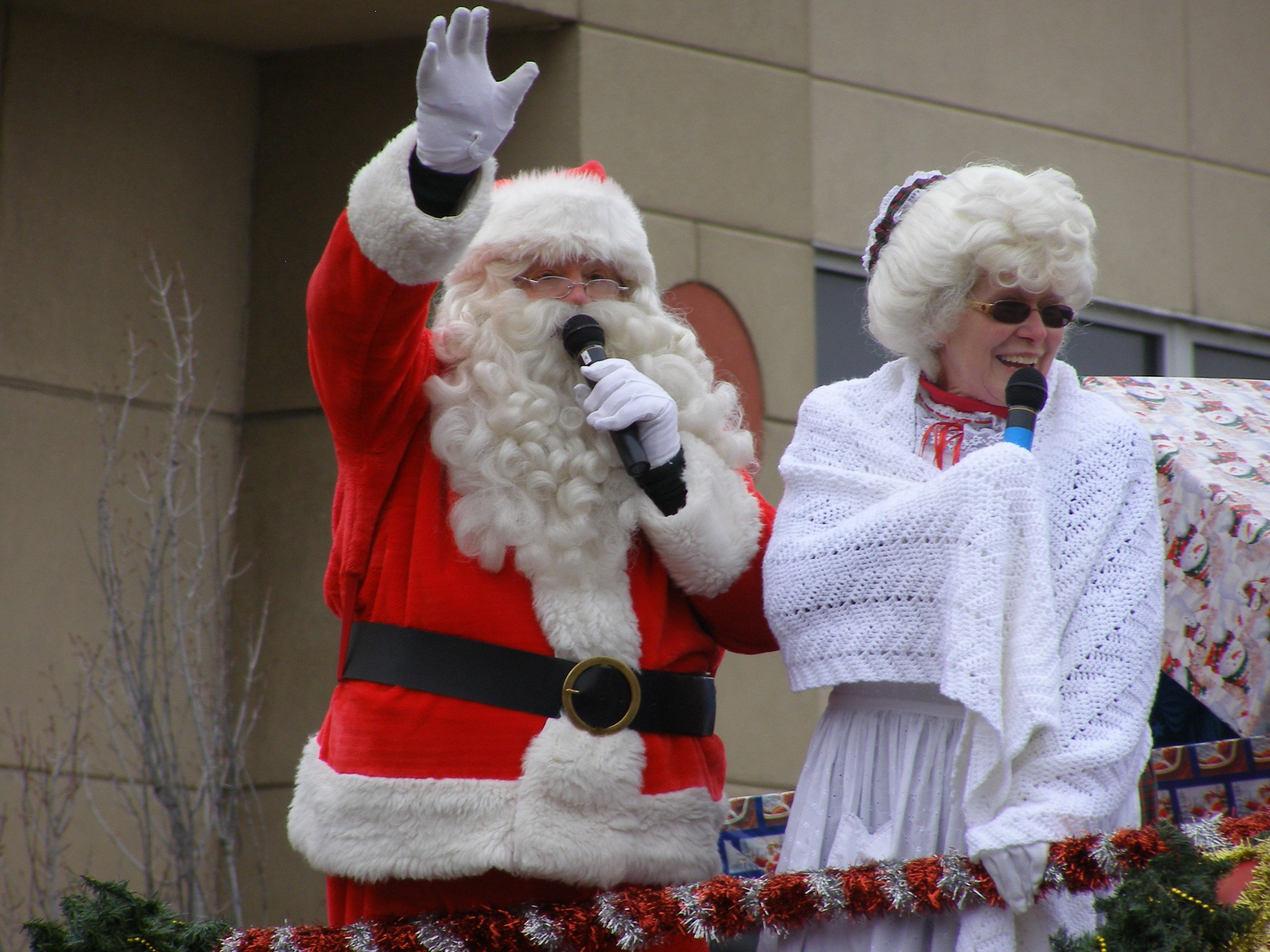 The Genisys Credit Union team in action for the holidays
AUBURN HILLS, MI (December 19, 2014) — Genisys Credit Union, which provides services to anyone who lives or works in the Lower Peninsula, was determined to make a difference in the lives of many families this holiday season.
Kicking off the holiday season a partnership was created with the Oakland County Sheriff Department to assist with Sheriff Bouchard's Coats for the Cold program. The initiative collected 3,000 coats to be donated to those in need this winter. Genisys branches served as donation sites for the project collected nearly 300 coats alone.
"Credit Unions are built upon the philosophy of 'people helping people'. This is exactly what we hope to accomplish with our strong community involvement," said Jackie Buchanan, President and CEO "Making a difference is a value that is woven into our DNA as a company."
The holidays can be a difficult time the Genisys team was excited to be able to share in the in the holiday spirit of giving by adopting six families through the Lighthouse of Oakland County as well as joining an effort with Lakeland High School's Hope for Kids to purchase gifts for children with special needs.
In addition, Genisys sponsored the Breaking and Entering program facilitated by Channel 95.5 and Mojo in the Morning to bring Christmas to a family of seven who has been affected by hard times due to illnesses and financial hardships.
"Genisys Credit Union's core value is to remain people focused," said Buchanan. "By giving back, we lead by example through applying our values as we serve our community."
In addition to providing gifts, Genisys also recognized that there is a great need for food during the holidays. The Genisys Credit Union team joined the Baldwin Center to pack 500 boxes of food, which were distributed to families in November and December. Genisys also partnered with Waterford Kettering High School and Waterford Mott High School for their commitment to do a competitive canned food drive. Through the canned food drives, the students collected over 2,000 food items that were donated to the Open Door Outreach Center and the Waterford Goodfellows.
Finally, Genisys Credit Union and Michigan Works proudly spread holiday cheer as they served as the presenting sponsors for the Holiday Extravaganza WinterFUN Festival and Parade. This collaborative effort among Auburn Hills, Pontiac, Waterford, and White Lake provided an entirely free event for families to share together in celebration of the holiday season in heart of, historical Downtown Pontiac, Oakland County. The WinterFUN Festival features a variety of activities for children and families to partake in including: feeding live reindeer, winter arts and crafts, two live ice carving demonstrations, wagon rides, a petting zoo, and  s'mores making. New this year, was DIA Away: Think Like an Artist interactive classroom. This 53' double expandable trailer travels to bring hands-on interactive art experiences to the community. The parade which drew over 10,000 spectators featured nearly 2,000 participants, six professional floats, four professional balloons, seven local high school marching bands, nearly 100 costume characters along with many local community groups.  This event is held on the first Saturday of December, each year. Genisys encourages you to mark your calendar now for 2015.
Genisys Credit Union would like to wish everyone a wonderful holiday season and a safe and happy New Year.
About Genisys Credit Union:
Genisys Credit Union is a not-for-profit, member-owned financial institution that has been committed to helping its members financially since 1936. Based out of Auburn Hills, MI, Genisys is one of the largest credit unions in Michigan, with over 147,000 members and 24 branch locations. They also provide business loans and a range of services for small to mid-sized businesses.  Genisys Credit Union is proud to be making a difference in their communities, and truly believes that Genisys is "where you come first". Connect with Genisys on Facebook and Twitter by following "GenisysCU". For convenient access to your account, download the Genisys iPhone App in the iTunes Store and Android App in the Google Play Store. For more information or a calendar of events, visit Genisys online at www.genisyscu.org.
---