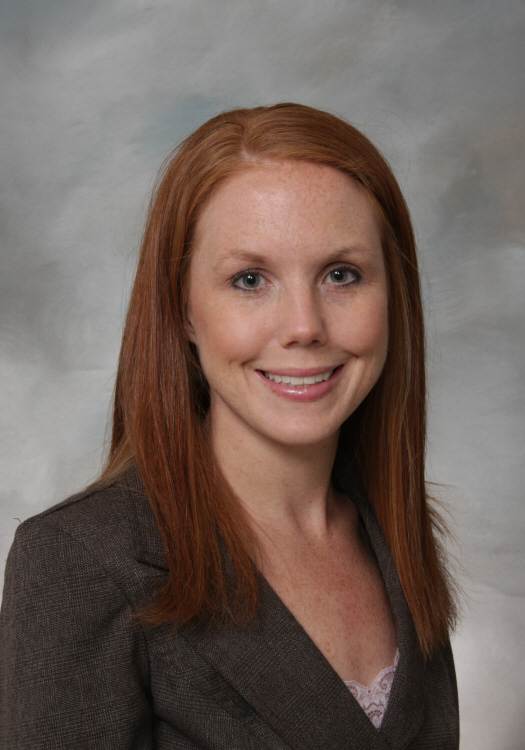 Three TMG Executives Rise in the CUSO's Ranks
DES MOINES, IA (April 3, 2013) – In response to record growth in the number of clients and cardholder accounts served, The Members Group (TMG) has promoted three of its senior-level staff members. In their new roles, Georgann Smith, Darron Dunn and Karen Postma will be focused on serving TMG's growing list of clients and the consumers those clients serve.
Georgann Smith has moved from director of marketing and communications to vice president of marketing. In her new role, Smith will provide strategic direction for all marketing and communications efforts to support growth in both TMG's client and consumer segments. As a member of the senior management team, Smith's areas of responsibility include branding, product marketing, advertising/event marketing, public relations and communications. She has been with TMG since 2007, is a past president of the American Marketing Association Iowa Chapter (AMA Iowa) and holds a bachelor's degree in communications and public relations from Washburn University. Under Smith's leadership, TMG has been the recipient of several awards for marketing, advertising and public relations.
Darron Dunn is now vice president of client services for TMG. In this senior leadership role, he is directly responsible for strategic oversight of project services, cards operations, card services, cards risk, fraud prevention and cards education departments. Dunn's experience at TMG spans two decades, during which he has been instrumental in the building of TMG's card services and project management areas, managing credit and debit card programs, conversions, program start-ups, client training and project management for new business implementations and special projects. Dunn attended Iowa Central Community College and University of Northern Iowa for Business Administration and is a certified Project Management Professional. Dunn joined TMG in 1989.
Karen Postma has been promoted to director of client services. A TMG employee since 2006, Postma will now be responsible for directing and managing the daily operations for the cards risk, fraud prevention, cards operations and cards education services teams. Postma helped to build TMG's fraud department and is responsible for bringing the Falcon detection work center in-house, an operation improvement which greatly increased efficiency and performance. She is a graduate of Southwest Minnesota State University with a bachelor's degree in marketing, and she is a member of the First Data Risk Council, which reviews fraud trends, new technologies and regulations related to fraud and fraud prevention from a global perspective. Postma is a frequent presenter on topics ranging from risk management to cardholder fraud education. In 2012, her leadership of TMG's fraud prevention team led to saving credit unions and community banks more than $12 million in fraud losses.
About TMG
The Members Group (TMG) is dedicated to creating customized, technology-driven card processing and payment solutions for credit unions and community-based financial institutions across North America. Innovations in fraud management, loyalty programs, alternative payment systems and analytic reporting, and the competitive advantages they create, have helped TMG forge a new standard in offering cutting-edge credit, debit, ATM, prepaid card products and a P2P payment solution. For more information, visit www.themembersgroup.com.
---